Latest OCAU News
Tuesday Midday (2 Comments) (link)
Tuesday, 28-February-2017 12:52:47 (GMT +10) - by Agg


SpaceX have announced plans to send two tourists around the Moon next year. In a call with reporters, Musk announced that SpaceX had been approached by two private individuals to fly on a Dragon 2 spacecraft, launched on a Falcon Heavy rocket, to fly around the moon and back in the fourth quarter of 2018.

Closer to home, Qantas are testing their in-flight internet service. The special charter flight came ahead of the Boeing 737 starting public trials in the coming weeks, and the results were promising, with Qantas reporting typical download speeds between 7Mbps and 12Mbps to each connected device. And with the plane packed tip to tail with volunteer Qantas staff, each using at least one device and many juggling two or more bits of kit ranging from smartphones to laptops, that meant 100% connectivity for over 200 devices.

Even closer to home, although not mine because I live in a rural area, NBN Co have a new household search tool. From this morning, all Australians should be able to check the details of when they will be able to order a National Broadband Network service for their household, according to NBN. NBN this morning released an update to its website, which will tell households what technology will be used to connect their home as well as when it is expected to be connected — with the website offering a window of between six months and one month depending on the status of design and construction for a particular area. Planned*. :/ Update: direct link to the search is here, thanks kombiman.

Telstra are working on a national Internet of Things network. The announcement comes as part of the telco's "Network of the Future" program announced overnight at the Mobile World Conference in Barcelona. Telstra partnered with long-time collaborator Ericsson to deploy network software, which will enable Cat-M1 LTE networks using Ericsson's Massive IoT software, to its radio and core networks. What could possibly go wrong?

TechARP have info on the range of AMD Ryzen 7 motherboards available ahead of the retail launch in a few days. The new AMD Ryzen 7 processors will hit the stores on March 2, 2017, with pre-orders open on the Ryzen 7 1800X, the Ryzen 7 1700X and the Ryzen 7 1700 right now. But what about the motherboards? Let's find out what AMD's motherboard partners have in store to pair with the AMD Ryzen 7 processors!




Sunday Afternoon Reviews (0 Comments) (link)
Sunday, 26-February-2017 13:57:57 (GMT +10) - by Agg


Motherboard & CPU:
ASUS ROG STRIX Z270G Gaming mATX Motherboard on LegitReviews.
ASUS ROG Maximus IX Formula on OCClub.
Bitspower Summit EF (Acrylic Top) CPU Water Block on FunkyKit.

Video Cards:
Palit GeForce GTX 1050 Ti KalmX on Guru3D.
Radeon vs. NVIDIA Performance For HITMAN On Linux With 17 GPUs on Phoronix.

Input Etc:
AZIO ARMATO keyboard on Vortez.
Azio MK Retro keyboard on Vortez.
Sound BlasterX Vanguard KO8 Mechanical Keyboard on Tweaktown.
Genius Scorpion K20 Keyboard on Modders-Inc.

Cases:
Enermax SteelWing Case on Modders-Inc.
Phanteks Eclipse P400S Tempered Glass Case on BenchmarkReviews.

Storage:
Corsair Force Series MP500 on Vortez.
Asustor AS3202T Multifunctional 4K Quad-Core NAS on Bjorn3D.
SSHD vs HDD – 2TB Seagate FireCuda SSHD vs. 2TB Toshiba HDD on BanelTechReviews.

Cooling:
CRYORIG A80 Closed Loop Water Cooler on APHNetworks.
Scythe Kabuto 3 CPU cooler on TechPowerUp.

Portable & Prebuilt:
LG V20 smartphone on LanOC.
Shuttle XPC Slim DX30 Barebone on MadShrimps.
HP Spectre x360 notebook on TechSpot.
Honor 6X smartphone on HotHardware.

Audio Visual:
ASUS ROG SWIFT PG258Q gaming monitor on Tweaktown.
SteelSeries Arctis 7 Wireless Gaming Headset on FunkyKit.

Networking:
Tenda AC9 AC1200 Dual-Band Wireless Router on Tweaktown.
Tenda AC18 AC1900 Advanced Smart Dual-Band Gigabit WiFi Router on FunkyKit.

Misc:
ADATA A10050QC Power Bank on ThinkComputers.
G.Skill TridentZ RGB DDR4 memory on Guru3D.
Galactic Civilizations III v2.0 game on OCClub.



Thanks to Axeman and Dan this week!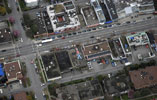 Friday Afternoon Reviews (3 Comments) (link)
Friday, 24-February-2017 14:53:22 (GMT +10) - by Agg


Motherboard & CPU:
GIGABYTE Z270X-UD5 Motherboard on Tweaktown.
GIGABYTE Z270X-Gaming 5 Motherboard on PCPerspective.
ASRock Fatal1ty Z270 Gaming i7 Motherboard on Tweaktown.
Aorus Z270X-Gaming 9 Motherboard on ThinkComputers.

Storage:
Patriot Hellfire 480GB PCIe 3.0 x 4 NVMe M.2 SSD on NikKTech.
Western Digital WD Red Pro 5 TB Hard Drive on HWSecrets.
StarTech Dual Slot USB-C SD Card Reader on Tweaktown.
TerraMaster F2-220 2-Bay NAS on TechPowerUp.
QNAP TBS-453A 4-Bay M.2 SSD NAS on Modders-Inc.

Input Etc:
Azio Armato Mechanical Gaming Keyboard on BenchmarkReviews.
AZIO Armato Backlit Mechanical Gaming Keyboard on LegitReviews.
Das Keyboard X40 Pro Gaming Mechanical Keyboard on NikKTech.



Want more news? View previous 7 days, 14 days, 30 days or monthly archives.
All original content copyright James Rolfe.
All rights reserved. No reproduction allowed without written permission.
Interested in advertising on OCAU? Contact us for info.
Recent Content

Getting Started with Arduino

ADATA Ultimate SU800 256GB SSD

FSP Hydro 700W and Hydro G 850W PSUs

Crucial BX200 SSD

ADATA SP550 240GB SSD

Lexar Jumpdrive M20i Flash Drive

Lexar Jumpdrive M20c Flash Drive