News Archives
Our news archive search is now powered by Google. You can search the main site or the guest-viewable forums. To search the entire forums, log in and use the forum search engine.

Search the main OCAU site with Google: Search OCAU Forums with Google:

View News : Last 7 Days, Last 14 Days, Last 30 Days.

View Monthly Archives.



Monday Afternoon Reviews (0 Comments) (link)
Monday, 24-April-2017 13:00:19 (GMT +10) - by Agg


Audio Visual:
Mad Catz F.R.E.Q.9 Wireless Surround Headset on NikKTech.
The Edifier S350DB Price, Specifications & Demo speakers on TechARP.

Input Etc:
Cherry MX Board 6.0 Keyboard on Modders-Inc.
GIGABYTE XM300 Gaming Mouse/XMP300 XTREME Gaming Mouse Pad on FunkyKit.

Video Cards:
MSI GTX 1080 Gaming X Plus 11 Gbps 8 GB on TechPowerUp.
PNY GTX 1070 XLR8 OC Gaming 8GB on eTeknix.
XFX RX 460 4GB Slim Single on OCClub.

Power Supply:
SilverStone ST45SF V3.0 450W on APHNetworks.
Seasonic PRIME Titanium 850W on APHNetworks.
Riotoro Onyx Series Power Supply on PCPerspective.

Misc:
Hidrate Spark 2.0 Bluetooth Smart Bottle on Tweaktown.
Phanteks Enthoo Evolv mATX Tempered Glass case on OCAholic.
MSI GT73VR Titan GTX 1070 SLI Gaming Laptop on eTeknix.
AMD Ryzen R5 1500X Quad-Core AM4 Processor on eTeknix.
Promise Technology Apollo Cloud 2TB on Tweaktown.



Thanks to mpot and Simon this week!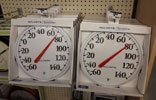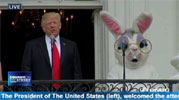 Friday Afternoon (2 Comments) (link)
Friday, 21-April-2017 14:37:49 (GMT +10) - by Agg


Hope you had a great Easter break! I was away playing in an inline hockey tournament, so thanks to aftahours and Rezin for keeping the news page moving. :)

People are reporting that RX 480s can be flashed to RX 580s - maybe. Essentially, this may allow you to bypass some artificial overclocking limitation with your graphics card, probably by increased voltages on different power states of the card. You should do this at your own risk, and remember, the only guaranteed way of getting an RX 580 is... you guessed it, buying an RX 580. However, this might also give you an extra performance boost, and free performance is always good, right? Discussion towards the end of this thread.

Tweaktown check out 5Gbit Ethernet on an ASRock board. Both of these ASRock motherboards carry one of the latest NBase-T controllers, the Aquantia AQC108. ASRock is the only vendor I know of that is offering 5Gbit networking to consumers, and they also made sure that these two motherboards offered three M.2 slots and extra storage options. Modern storage protocols and devices using NAND provide very high transfer speeds.

Competitive video gamers will be able to win medals at the 2022 Asian Games, thanks tired. The Olympic Council of Asia announced eSports, the name given to competitive video gaming, will be included as an official medal event in the 2022 competition in Hangzhou. In a statement the council said the inclusion of eSports reflected "the rapid development and popularity of this new form of sports participation among the youth".

Phoronix looked at RX 580 Linux performance, and also did some overclocking under Linux. Yesterday I posted the initial Radeon RX 580 Linux benchmarks while now with having more time with this "Polaris Evolved" card I've been able to try out a bit more, like the AMDGPU Linux overclocking support. Here are the ups and downs of overclocking the Radeon graphics card under Linux.

Ripley spotted free Starcraft. StarCraft and StarCraft: Brood War are now free.




Friday Afternoon Reviews (0 Comments) (link)
Friday, 21-April-2017 14:35:41 (GMT +10) - by Agg


Input Etc:
Cherry MX Board 6.0 Keyboard on Modders-Inc.
EpicGear's Defiant modular gaming keyboard on Tech Report.
Das Keyboard M50 Pro Gaming Mouse on NikKTech.
Roccat Kone EMP Gaming Mouse on BenchmarkReviews.
Creative Sound BlasterX Siege M04 Gaming Mouse on MadShrimps.

Motherboard & CPU:
ASUS RoG Crosshair VI Hero X370 Motherboard on eTeknix.
MSI TOMAHAWK B350 on Vortez.
ASRock Z270 Taichi on OCInside.

Video Cards:
Sapphire NITRO+ Radeon RX 580 Limited Edition on LegitReviews.
MSI GTX 1080 11Gbps Gaming X+ 8G on LanOC.
MSI GeForce GTX 1080 GAMING X PLUS 11 Gbps GDDR5X on Guru3D.
Sapphire Nitro+ Radeon RX 570 4GB on eTeknix.
GIGABYTE GeForce GTX 1060 Mini ITX OC 6GB on eTeknix.

Storage:
Intel Optane SSD DC P4800X 375GB on PCPerspective.
Plextor EX1 128GB USB 3.1 Portable SSD on Tweaktown.

Misc:
OBT Open Benchtable on PCPerspective.
HP Spectre x360 15 ultraportable on HotHardware.
iFi Audio nano iDSD LE DAC/amp on TechPowerUp.



Videocard:
XFX RX580 8GB GTS on LanOC
AMD Radeon RX 580 PowerColor Red Devil Golden Sample on HardOCP

Case:
Phanteks EVOLV MATX Micro-Tower Chassis on TweakTown
DAN Cases A4-SFX Crowdfunded Mini-ITX Case on PC Perspective
Phanteks Eclipse P400 Tempered Glass Edition Case on Hardware Asylum
Riotoro CR480 Gaming Case on Benchmark Reviews
In Win X-Frame 2.0 Limited Edition Open Air Case on TweakTown
Game Max Onyx RGB Tempered Glass Mid-Tower Chassis on eTeknix

Portable:
Lenovo ThinkPad X1 Carbon on Techspot
Samsung Galaxy S8 on PCWorld
Samsung Galaxy S8 And Galaxy S8+ on Hot Hardware
Tunai Clip (BT Audio) on ThinkComputers.org

Cooling:
Alphacool Eisbaer 280 AIO CPU Liquid Cooler on FunkyKit
Cooler Master MasterAir Pro 3 and 4 CPU Cooler on eTeknix
Phanteks Glacier 1080 GPU Waterblock on TechPowerUp

Misc:
ThunderX3 TGC20 Series Gaming Chair on NikKTech
Cougar Attack X3 RGB Gaming Keyboard on Vortez
Patriot Viper V370 RGB and V361 7.1 Virtual Surround Gaming Headset on FunkyKit
Ryzen 5 vs Intel Core i5 on PC World
Asus Prime X370-PRO AM4 Motherboard on eTeknix



Just under a year has passed since AMD released its Radeon RX 400-series graphics cards, and now the company is back with an improved 14-nm process at its disposal and a new series of Polaris GPUs fabricated on the new tech.

Radeon RX 580 and Radeon RX 570 graphics cards on Techreport
PowerColor Radeon Red Devil RX 580 8GB Golden Sample on OCC
AMD Radeon RX 500 Series on TechARP
Sapphire Nitro+ RX580 8GB LE on LanOC
Radeon RX 580 8GB on PC Perpsective
Sapphire Radeon RX 570 Pulse 4 GB on techPowerUp
Sapphire Radeon RX 580 Nitro+ on TweakTown
AMD Radeon RX 580 And RX 570 Mainstream GPU on Hot Hardware
PowerColor Red Devil RX 570 4GB on BabelTechReviews
PowerColor Red Devil Radeon RX 580 8GB Graphics Card on eTeknix
ASUS Radeon RX 580 STRIX on Guru3D
Sapphire Radeon RX 570 Nitro+ 4GB on Guru3D
MSI Radeon RX 580 Gaming X on Guru3D
Sapphire Nitro+ RX 580 8GB on Neoseeker
AMD Radeon RX 570 & RX 580 on Anandtech



CPU:
AMD Ryzen 7 1800X, 1700X & 1700 Processors on Techgage
AMD Ryzen 5 1500X Overclocked Benchmark Results At 4.2GHz on Legit Reviews

Mouse:
ASUS ROG Gladius II Gaming Mouse on Vortez
Topre Realforce RGB Keyboard (Seasonic) on Guru3D
Razer BlackWidow Chroma V2 Mechanical Gaming Keyboard on Madshrimps

Storage:
QNAP TVS-473 Network Attached Storage on APH Networks
Lexar JumpDrive S57 USB 3.0 Flash Drive on FunkyKit
Crucial MX300 525 GB M.2 SSD on OCInside

Motherboard:
BIOSTAR X370GT7 Motherboard on TweakTown
Asus Strix H270F Gaming on LanOC
BIOSTAR Z270GT8 Motherboard on TweakTown
MSI X370 Xpower Gaming Titanium AM4 Motherboard on Madshrimps
Gigabyte Z270X-Gaming 8 Motherboard on PC Perspective

Videocard:
MSI GS73 STEALTH PRO-009 (GTX 1050 Ti) on techPowerUp
Gigabyte Aorus GeForce GTX 1080 Ti 11GB on Hot Hardware

Audio:
Sennheiser PC 373D Gaming Headset on FunkyKit
EpicGear SonorouZ X Advanced Virtual 7.1 Gaming Headset on FunkyKit
Tt eSPORTS CRONOS Riing RGB 7.1 Gaming Headset on Legit Reviews

Misc:
UBOX 3 – IPTV Box on FunkyKit
Egreat A5 4k UHD Media Player on NikKTech
HTC U Ultra on Techspot
Autonomous SmartDesk 2 on ThinkComputers
Be quiet! Dark Base Pro 900 XL-ATX Mid-Tower on NikKTech
Coolermaster Masterliquid 240 All In One Liquid Cooler on Technoyard



I hope everyone is having a great Easter with their families, and managed to avoid the horrible traffic everywhere!

mpot found this article on how prison inmates in the US managed to put together some computers, ran power and network cabling to them and hid them in the ceiling of their cell. The Ohio Inspector General says investigators found an inmate used the computers to steal the identity of another inmate, and then submit credit card applications, and commit tax fraud. They also found inmates used the computers to create security clearance passes that gave them access to restricted areas.

Techspot compare the Ryzen 1600 with the 1600x. The Ryzen 5 1600 is an exceptional value. Even compared to more affordable CPUs such as the Core i5-7600K, the new six-core Ryzen chips are a much better buy, regardless of what it is you plan to do with them.

5.9GHz has been squeezed out of a Ryzen 1600X on LN2. More info here. Der8auer ran several popular benchmark programs to see what an LN2 1600X was capable of. He recorded a top stable clock speed of 5.9064GHz with 6C/12T enabled which dethrones the Intel Core i7 5820K from its No. 1 spot.

It has been floating around on social media for days, but incase you've missed it, a new solar powered device has been invented can pull water straight from desert air. Full article here. The setup works so well that it pulls 2.8 liters of water out of the air per day for every kilogram of MOF it contained, the Berkeley and MIT team reports today in Science.

Some interesting Radeon RX 580 benchmarks have been leaked from Asia. Accompanied by photos, screenshots and a video you'll notice the Radeon RX 580 clocked at 1360 MHz, all info and screenshots can be found on his facebook page.

Matt let us know that Vista users are now no longer receiving support. After April 11, 2017, Windows Vista customers will no longer receive new security updates, non-security hotfixes, free or paid assisted support options, or online technical content updates from Microsoft.

On the topic of Windows, Techgage have a bit of information about the Creators Update that Windows 10 users would have received. As most major updates to Windows can bring a bunch of immediate confusion, we've put together a little guide to help you gain a good footing with the Creators Update before (or after) it's installed.

An incredible breakthrough in science has now found the reason why your shoelaces come undone. Researchers suggest that two forces blend like an invisible hand to loosen the knot and then tug on the laces until it becomes undone.



Memory:
Kingston HyperX Fury 16GB DDR4-2666 Memory Kit on FunkyKit
Corsair Dominator Platinum DDR4-3200 16GB Memory Kit on ThinkComputers

Audio:
EDIFIER S1000DB Multimedia Speaker System on NikKTech
Sennheiser GSP 300 Closed Acoustic Gaming Headset on FunkyKit
Patriot Viper V361 & V370 Gaming Headsets on Modders-Inc

Videocard:
ZOTAC GeForce GTX 1080 Ti AMP! Extreme Edition on TweakTown
Zotac GeForce GTX 1080 Mini*8GB on Guru3D

Keyboard:
Corsair K95 RGB PLATINUM Mechanical Gaming Keyboard on Madshrimps
Razer BlackWidow Chroma V2 Mechanical Gaming Keyboard on Bjorn3D
Cougar Attack X3 RGB Keyboard on Neoseeker

Motherboard:
MSI X370 Krait Gaming Motherboard on TweakTown
ASRock Fatal1ty X370 Gaming K4 Motherboard on TweakTown

Storage:
Plextor M8PeY M.2 with AIC NVMe PCIe SSD on TweakTown
Verbatim (99375) 2TB Store 'n' Go Portable USB 3.0 Hard Drive on ModSynergy
Drobo 5N2 NAS on ocaholic
Lexar Professional 1000x 128GB SDHC/SDXC UHS-II Card on FunkyKit

Misc:
Corsair Premium Individually Sleeved PSU Cable Kit on TweakTown
noblechairs EPIC Series Gaming Chair on techPowerUp
ASUS PCE-AC88 AC3100 Wireless PCIe Adapter on TweakTown
Samsung Galaxy C9 Pro (SM-C900F) Phablet on Techarp
Sound BlasterX Weapons Crate on Hardware Asylum
be quiet! Dark Base Pro 900 Case on Modders Inc
Bitspower Summit EF-X CPU Waterblock on techPowerUp



Friday again! Stay safe over the Easter break!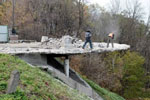 Thursday Night (0 Comments) (link)
Thursday, 13-April-2017 22:18:08 (GMT +10) - by Agg


Today is d-day for ISP data retention in Australia - but it can't be used for civil cases. The deadline for companies to comply with the retention scheme is today, but close to $130 million in grants allocated by the Federal Government to help providers comply with the requirements were not finalised until September last year. But some telecommunication companies are calling for another grace period to comply with the new laws. Privacy advocates are calling today get a VPN day. Discussion continues in this thread.

There's a new GPU benchmark in town, called Unigine Superposition. Phoronix and Tweaktown checked it out. In looking to set a new standard for jaw-dropping graphics and preparing to torture current Pascal and Polaris graphics cards as well as future Volta and Vega hardware, Unigine Corp today is releasing Unigine Superposition 1.0. Unigine Superposition is one godly GPU benchmark and is a beauty to watch. Discussion here.

TPG continue to expand, setting their sights on their own mobile network. The telco paid $1.26 billion - well over the reserve price - for 20 MHz of digital dividend spectrum at an auction held by the federal government. It has now revealed it will spend a further $600 million on "network rollout capital expenditure over a three-year period".



The Ryzen 5 1600X is AMD's flagship Ryzen 5 processor model. It comes at an affordable US$250, with a base clock of 3.6 GHz. Thanks to AMD XFR it will boost up to 4.1 GHz, which helps gain single-threaded performance over Intel's offerings.

AMD Ryzen 5 1600X 3.6 GHz on techPowerUp
AMD Ryzen 5 1600X & 1500X on Techspot
AMD Ryzen 5 1600X Processor on Madshrimps
AMD Ryzen 5 1500X Processor on Madshrimps
AMD Ryzen 5 1600X and 1500X CPU on TweakTown
AMD Ryzen 5 1600X & 1500X CPU on Neoseeker
AMD Ryzen 5 1600X And 1500X Processor on Hot Hardware
AMD Ryzen 5 CPUs on LanOC
AMD Ryzen 5 1600X and 1500X Processor on Legit Reviews
AMD R5 1600X 6-Core and R5 1500X 4-Core AM4 CPU on Modders Inc
AMD Ryzen 5 1500X and 1600X on Guru3D
AMD's Ryzen 5 1600X and Ryzen 5 1500X CPUs on Tech Report
AMD Ryzen 5 1500X 3.5 GHz on techPowerUp
AMD Ryzen 5 1600X & 1500X Processor on OCC
Ryzen 5 Review: 1600X and 1500X on PC Perspective
AMD Ryzen 5 1400 & 1600 on Vortez

Discussion about the Ryzen CPUs in our forums here.



Keyboard/Mouse:
Corsair Sabre RGB Gaming Mouse on Benchmark Reviews
Tesoro Excalibur SE Spectrum Mechanical Keyboard on TweakTown
Corsair Gaming K63 Compact Mechanical Keyboard on Bjorn3D
Genius Scorpion M8-610 Gaming Mouse on FunkyKit
Corsair Gaming K63 Compact Mechanical Keyboard on Bjorn3D

Storage:
WD Blue 1,000 GiB SSD on Hardware Secrets
Kingston Ultimate GT 2TB Flash Drive on THe SSD Review
ADATA XPG SX8000 PCIe M.2 Solid State Drive on ThinkComputers.org

Videocard:
AORUS GTX 1080 Ti XTREME Edition on Vortez
EVGA GeForce GTX 1070 SC2 Gaming iCX on Bjorn3D

Games:
Aaero (Xbox) on Gaming Nexus
Mass Effect: Andromeda (PS4) on TweakTown

Case:
Cooler Master MasterBox 5t on Bjorn3D
SilverStone Milo ML09 mITX Computer Case on APH Networks
Lian Li PC-Q17 WX Mini-ITX Aluminum Enclosure on PC Perspective

Motherboard:
ASRock Z270 SuperCarrier Motherboard on TweakTown
ASRock X370 Gaming Professional Fatal1ty on Guru3D

Misc:
Hykso's Punch Tracker on Hot Hardware
CalDigit TS3 Lite Thunderbolt Station 3 Docking Station on TweakTown
LG G6 Mobile Phone on Hot Hardware
AMD RYZEN 7 Trifecta on Bjorn3D
Asus ROG Swift PG258Q Monitor on Techspot
Corsair Hydro Series H110i 280mm Liquid Cooler on Madshrimps




Tuesday Morning (0 Comments) (link)
Tuesday, 11-April-2017 00:25:27 (GMT +10) - by Agg


If you were one of the many who lashed out on a GTX 1080 Ti, you might be annoyed to see it trumped by the new Titan Xp. Wait, can we still say "trumped"? Hrm. Not content to let the original Titan X Pascal languish after the launch of the GTX 1080 Ti, Nvidia has fully unleashed the GP102 GPU under the hood of that card and upgraded the Xp with 12GB of 11.4 GT/s GDDR5X memory. More on Kotaku and HotHardware.

Back before web forums, we old nerds hung out on Bulletin Board Systems - and ArsTechnica have resurrected one. Today, many can be forgiven for thinking that the digital communications revolution kicked off during the mid-1990s, when there was simply an explosion of media and consumer interest in the World Wide Web. Just a decade earlier, however, the future was now for the hundreds of thousands of users already using home computers to communicate with others over the telephone network. The online culture of the 1980s was defined by the pervasiveness of bulletin board systems (BBS), expensive telephone bills, and the dulcet tones of a 1200 baud connection (or 2400, if you were very lucky).

FunkyKit had a fun time at Maker Faire HK 2017, with day 1 and day 2 coverage. We had as a wonderful day at the Maker Faire HK 2017 … The weather was hot and humid, but that didn't deter Team Funky Kit from hosting the booth and having a great time with the crowds! We showcased our Project MakeMeCooler Doraemon PC build (a Cooler Master sponsored project), Ice Stream 2, as well as our latest Asus ROG Maximus XI Hero test rig.

TechSpot wonder if Ryzen performs better with AMD GPUs. Since our initial review we've been looking at Ryzen from a few different angles. But there's a rumor going around that Ryzen's gaming performance is better than we think... if you use a Radeon GPU. Curious to see if there is any truth to the story, we put together a test designed to eliminate GPU bottlenecks and see what happens.

LegitReviews meanwhile checked out the balanced power plan for Ryzen systems. Earlier this morning we were surprised with an e-mail from AMD offering a preview of a new Ryzen Balanced power plan for Windows that is said to improve performance on Ryzen processors. We pushed some of the things we were working on today off the agenda and started testing the new Ryzen Power Plan to see what performance gains were to be had.



All original content copyright James Rolfe.
All rights reserved. No reproduction allowed without written permission.
Interested in advertising on OCAU? Contact us for info.
Recent Content

Getting Started with Arduino

ADATA Ultimate SU800 256GB SSD

FSP Hydro 700W and Hydro G 850W PSUs

Crucial BX200 SSD

ADATA SP550 240GB SSD

Lexar Jumpdrive M20i Flash Drive

Lexar Jumpdrive M20c Flash Drive