News Archives
Our news archive search is now powered by Google. You can search the main site or the guest-viewable forums. To search the entire forums, log in and use the forum search engine.

Search the main OCAU site with Google: Search OCAU Forums with Google:

View News : Last 7 Days, Last 14 Days, Last 30 Days.

View Monthly Archives.



Tuesday Night Reviews (0 Comments) (link)
Tuesday, 6-October-2015 23:51:32 (GMT +10) - by Agg


Cases:
be quiet! Silent Base 600 Window on Vortez.
In-Win 805 on Guru3D.
BitFenix AEGIS mATX on NeoSeeker.
Cougar MX200 on HWSecrets.

Storage:
Centon C-380 480GB SSD on BenchmarkReviews.
Buffalo TeraStation 5200 Windows Storage Server on Tweaktown.
KingFast 256GB F9 SSD on MadShrimps.
ADATA HD720 External Hard Disk (1TB) on TechnologyX.
Vantec NexStar 3.1 2.5-inch Hard Drive Enclosure on ThinkComputers.
Samsung FIT MUF-64BB 64GB USB 3.0 Pico Flash Drive on Tweaktown.

Input Etc:
Azio MGK1-K and RGB Backlit Mechanical Keyboards on PureOC.
Element Gaming Beryllium Mechanical Gaming Keyboard on eTeknix.

Misc:
EVGA SuperNOVA 650 G2 PSU on TechPowerUp.
Gigabyte Z170X UD5 Motherboard on HWAsylum.
D-Link Wi-Fi Audio Extender on ThinkComputers.




Monday Morning Reviews (0 Comments) (link)
Monday, 5-October-2015 00:57:24 (GMT +10) - by Agg


Motherboard & CPU:
Gigabyte GA-Z170X-GAMING G1 (Intel LGA-1151) on TechPowerUp.
GIGABYTE Z170X-Gaming G1 Motherboard on PCPerspective.

Cooling:
EKWB EK-XLC Predator 240 Pre-filled CPU Xpandable Liquid Cooler on NikKTech.
How to - Install an EK Predator 240 watercooling a High-End VGA in your case on OCAholic.

Input Etc:
Tesoro Lobera Spectrum RGB Mechanical Gaming Keyboard on Tweaktown.
E-Blue Mazer K727 Mechanical Keyboard on Modders-Inc.
TteSports Commander Gaming Gear Combo Keyboard & Mouse on eTeknix.
Mionix Castor mouse on LanOC.

Storage:
Vantec NexStar NST-370A31 3.5-inch USB 3.1 Storage Enclosure on Tweaktown.
Kingston SDXC UHS-I U3 256GB Memory Card on LegitReviews.

Power Supply:
FSP Twinkle 65 Universal Notebook Adapter on ModSynergy.
Antec HCP Platinum Continuous Power 1000W PSU on eTeknix.

Portable & Prebuilt:
LEAGOO Elite 4 Smartphone on TechARP.
Samsung Galaxy Tab S2 8.0 on HotHardware.
Hands-On LG's V10 Dual Display Smartphone And G Watch Urbane 2nd Edition on HotHardware.

Video Cards:
AMD Radeon R9 Fury X in 4-Way CrossFire at 11,520 x 2160 (Triple 4K) on Tweaktown.
KFA2 GeForce GTX 980 Ti HOF on Guru3D.

Misc:
StarTech 25U Open-Frame Server Rack Cabinet on Phoronix.
Corsair VOID Wireless Dolby 7.1 Gaming Headset on MadShrimps.
Kingston HyperX Fury HX426C15FBK4/32 4x8GB DDR4 on APHNetworks.




Daylight Saving (2 Comments) (link)
Saturday, 3-October-2015 22:14:20 (GMT +10) - by Agg


In affected states, Daylight Saving starts this weekend, at 2am on Sunday morning - which becomes 3am. If you find your forum timestamping has gone out of whack, adjust the settings in UserCP.



Have a great long weekend, if you're in NSW, QLD, SA or ACT. Thanks to mpot, Matthew and Aaron this week!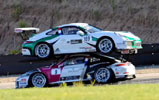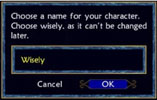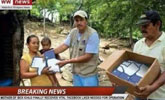 Friday Afternoon (1 Comments) (link)
Friday, 2-October-2015 14:16:01 (GMT +10) - by Agg


Sphinx2000 pointed out that another interesting satellite launch occurred recently - the new NBN satellite, named Sky Muster. The two geostationary satellites will offer total capacity of 135 gigabits per second, with 25/5Mbps wholesale speeds available to end users. The second satellite is expected to launch next year. The service will cover more than 400,000 premises — 3 per cent of the premises slated to ultimately be connected to National Broadband Network services — and replaces NBN's Interim Satellite Service. Commercial services are expected to launch in the second half of FY16.

The Guggenheim Museum have put lots of artwork online for free. Featuring nearly 1600 artworks by more than 575 artists, the Collection Online presents a searchable database of selected artworks from the Guggenheim's permanent collection of over 7,000 artworks. The selected works reflect the breadth, diversity, and tenor of the Solomon R. Guggenheim Foundation's extensive holdings from the late 19th century through the present day, and are continually expanded to include a larger representation of the museum's core holdings as well as recent acquisitions.

TechSpot have some Do's and Dont's of Water Cooling. Water cooling systems -- whether they are a custom loop or an AIO -- all follow the same basic principles. You have the reservoir, the pump, the radiator, the fans, some tubing, a block (for either the CPU, GPU, or both), and the water itself. After years of working with water cooling kits, here are some important tips to help you get the most out of your system. Also check out our Watercooling & Extreme forum.

Tech Report take another look at powerline networking, with WiFi thrown into the mix. The idea was to put one adapter next to my main router and the other one next to the access-point router, with Ethernet connections going from each adapter to the adjacent router. The power-line network would then bridge between the two routers, hopefully providing a fast, reliable, low-latency connection. Making it happen turned out to be a bit of an adventure, but not for the reasons you might expect.

PC Perspective cover upgrading a workstation. Real-time playback of high bit rate 4K content was choppy at best, and scrubbing through the timeline next to impossible. Transcoding to a lower resolution mezzanine file, or turning down the playback quality in Premiere Pro worked to some extent, but made the visual quality we gained more difficult to deal with. It was clear that we were going to need a new workstation sooner than later.

MegaTechNews look back at 35 90's video games. As a kid growing up in the 80s and 90s, I was influenced by a lot of things. I gravitated toward Hulk Hogan, Macho Man and professional wrestling. I thought I was a young thug listening to west coast gangsta rap. And I played video games. A lot of video games. And these video games, for better or for worse, have really shaped me into the person writing these words here today. And I'm certainly not alone. If retro is your thing, check out our Retro & Arcade forum.

TechSpot also have an historical article, about the contributions of Xerox PARC. Launched in 1970, Xerox's PARC has played an instrumental role in the engineering of laser printing and many of the technologies that compose the PC you're reading this on: the graphical user interface, ethernet, the mouse, among others. We'd like to take a few and give credit where credit's due.




Friday Afternoon Reviews (0 Comments) (link)
Friday, 2-October-2015 13:53:42 (GMT +10) - by Agg


Motherboard & CPU:
ASRock Fatal1ty Z170 Gaming K6+ on HWSecrets.
MSI Z170A Gaming M7 on NeoSeeker.
Gigabyte Z170X-Gaming 7 on HWHeaven.
AMD PRO A12 Processor Technology Report on TechARP.

Input Etc:
G.SKILL Ripjaws KM780 RGB Mechanical Keyboard on OCClub.
Ozone Argon Ocelote World mouse on TechPowerUp.
Corsair Gaming Strafe Mechanical Keyboard on Tweaktown.
LG G4 Vigor Smartphone on MegaTechNews.

Video Cards:
Sapphire R7 370 Nitro on OCClub.
NVIDIA GeForce GTX 950 on TechReport.
Gigabyte GTX 950 Xtreme Gaming on HWHeaven.

Power Supply:
Corsair RM1000x 1000W 80 PLUS Gold on Tweaktown.
Corsair RMx Series Fully Modular 850W on PCPerspective.
Corsair RM750x 750W on ThinkComputers.

Audio Visual:
Corsair VOID RGB Wireless 7.1 Gaming Headset on LegitReviews.
Creative Sound Blaster Roar 2 on LegionHW.
Corsair Void RGB Wireless headphones on HWHeaven.

Portable & Prebuilt:
ASUS ZenFone 2 on HWSecrets.
Moto 360 2nd Gen Smartwatch on HotHardware.
NVIDIA GeForce NOW Initial Thoughts and Review on PCPerspective.
MSI GE72 6QF Apache Pro notebook on Vortez.
Samsung Galaxy Tab S on HWSecrets.
Motorola Moto X Pure Edition on HotHardware.

Storage:
Micron M510DC 480GB SSD on NikKTech.
Samsung PM863 960 Gigabyte SSD on OCAholic.
Samsung 850 EVO 2TB SSS on TechReport.
Plextor M6V SSD (256GB) on TheSSDReview.

Cases:
Thermaltake Core P5 Open Air Chassis on Tweaktown.
Thermaltake Core P5 Chassis on ThinkComputers.
Phanteks Enthoo Evolv ITX on Modders-Inc.
Silverstone SG12 Micro-ATX on eTeknix.

Networking.
Tenda AC15 AC1900 Dual-Band WiFi Router on BenchmarkReviews.
TP-LINK AV1200 TL-PA8030P Gigabit Powerline Starter Kit on Tweaktown.
TP-LINK Archer C2600 router on HWHeaven.
AVM FRITZ!Powerline 546E WLAN Adapter on NikKTech.




Thursday Night (3 Comments) (link)
Thursday, 1-October-2015 23:50:53 (GMT +10) - by Agg


Australia has a new weather satellite - well, we're borrowing one from Japan. Australians will have access to better weather forecasts and more accurate monitoring of severe weather events thanks to a new Japanese weather satellite which came online yesterday. You can explore the images here on the BOM's site.

NVIDIA have announced GeForce NOW, which some people are describing as "Netflix for games". GeForce NOW is the first cloud-gaming service to stream at full high-definition 1080p quality and at 60 frames per second. Membership costs just $7.99 a month with the first three months free. GeForce NOW arrives on Oct. 1 in North America, the European Union and Japan with more than 50 popular games included. And it offers members the option to buy and play many more in an instant. More info here on PCWorld, discussion here. Not sure when it's coming to Australia.

TheSSDReview have a guide to SSD benchmark software. This report provides the reader with a background on the benchmarks that we use, and may not use, as part of our website SSD test regimen. With each program, we will provide a bit of an explanation on its ins and outs, as well as drawbacks, and our choice of software is listed by that of which we seem to use most.

Google have a new Chromecast, with coverage on Gizmodo, cnet, engadget. The new Chromecast is a funny little puck with a built-in HDMI cable. This is a good thing, as it makes connecting it even easier than it originally was–though you may want to use some double-sided tape to stick it in place to the back of your TV, just for aesthetic purposes. Aside from that, the only thing you should notice about the hardware is that it works better and streams faster than the original version did. More from Google's Nexus event here on Engadget. Discussion in our Google Android forum.

If you're a Minecraft player, be aware there's an unofficial OCAU server. Details in the thread - come check it out!




Win a Headset from Scorptec! (0 Comments) (link)
Wednesday, 30-September-2015 16:36:11 (GMT +10) - by Agg


OCAU Major Sponsors Scorptec are giving away an Audio-Technica ATH-PG1 Premium Gaming Headset this weekend!




click for details!






Tuesday Night Reviews (0 Comments) (link)
Tuesday, 29-September-2015 22:30:10 (GMT +10) - by Agg


Mini & Portable:
Gigabyte Brix N3000 on OCAholic.
ZTE Grand X 2 Android Smartphone on MegaTechNews.

Storage:
Samsung Portable SSD T1 on Bjorn3D.
Kingston SSDnow KC380 1.8-Inch Solid State Drive on eTeknix.
Kingwin HDD-PS6 Hard Drive Power Switch on Tweaktown.
Synology DS715 DiskStation 2-Bay Business NAS on Techgage.

Input Etc:
ROCCAT Nyth Gaming Mouse on MadShrimps.
Tesoro Lobera Spectrum keyboard on Vortez.

Motherboard & CPU:
MSI Z170A Gaming M9 ACK on Guru3D.
BIOSTAR GAMING Z170X (Intel Z170) on Tweaktown.
ASRock Z170 OC Formula on LegitReviews.
Gigabyte X99-SLI on TechnologyX.
Intel Core i7-6700K "Skylake" LGA 1151 Processor on FutureLooks.

Cases:
Antec GX505 Window SC Mid-Tower on BenchmarkReviews.

Video Cards:
MSI R9 390 Gaming 8G on LanOC.
Gigabyte GTX 950 Xtreme Gaming 2 GB on TechPowerUp.

Power Supply:
Cooler Master V750 Modular Power Supply on eTeknix.
CoolerMaster V750W Fully Modulated 80+ Gold PSU on Bjorn3D.

Audio Visual:
Ozone Blast 4HX headset on OCAholic.
Tt eSPORTS Shock 3D 7.1 Gaming Headset on NikKTech.
Philips BDM4065UC 40" 4K Monitor on eTeknix.
Etekcity Scroll Alpha High Precision Laser Gaming Mouse on Tweaktown.




Sunday Afternoon (2 Comments) (link)
Sunday, 27-September-2015 13:03:15 (GMT +10) - by booj


DirectX 12 games are coming closer. Anandtech take a look at Fable Legends, one of the latest preview benchmarks to be released. Fable Legends is an Xbox One/Windows 10 exclusive free to play title built by Lionhead Studios in Unreal Engine 4. The game, styled as a 'cooperative action RPG', consists of asymmetrical multiplayer matches with attackers trying to raid a base and the defender playing more of a tower defense position.The benchmark provided is more of a graphics showpiece than a representation of the gameplay, in order to show off the capabilities of the engine and the DX12 implementation.

Children of the 90's surely remember the original GameBoy covers made of cardboard.. Not exactly the most durable storage ever invented. Lan OC have a simple guide for storing GameBoy games in cassette covers. Though not the originals, they do invoke that nice feeling you get looking at your uniform and neat looking game collection on the shelf.

There's plenty of ongoing iOS 9 coverage on the net including reviews at Hardware Secrets, Techradar & Macworld and in our forums here

The once immensely popular smartphone manufacturer Blackberry is attempting a comeback with a new Android powered smartphone. The Canadian firm said it would begin selling "Priv," described as "a flagship handheld device that will run on the Android operating system with BlackBerry security," expected to be available later this year.

NASA have scheduled a press conference for Monday US time to announce a 'major discovery'. hmmm..NASA will detail a major science finding from the agency's ongoing exploration of Mars during a news briefing at 11:30 a.m. EDT on Monday, Sept. 28 at the James Webb Auditorium at NASA Headquarters in Washington. The event will be broadcast live on NASA Television and the agency's website.

A Samsung senior VP has revealed that the Samsung VR headset will launch later this year and cost just $99 USD. The mobile-based virtual reality headset will launch in North America "in time for Black Friday" and worldwide "shortly after," as Samsung SVP of Technology Strategy Peter Koo revealed when he took the stage at the Oculus Connect keynote on Thursday. It'll sell for $99.

Boffins have created a light based memory chip to permanently store data, a potential step on the path towards photonic computing. Today's electronic computer chips work at blazing speeds. But an alternate version that stores, manipulates, and moves data with photons of light instead of electrons would make today's chips look like proverbial horses and buggies. Now, one team of researchers reports that it has created the first permanent optical memory on a chip, a critical step in that direction.




Saturday Night Reviews (0 Comments) (link)
Saturday, 26-September-2015 22:52:31 (GMT +10) - by booj


Motherboards & CPUs:
BIOSTAR GAMING Z170X Motherboard on Madshrimps.
Gigabyte Z170X-Gaming 7 on Tech Report.
Gigabyte GA-Z170X-UD5 on APH Networks.

Graphics Cards:
XFX R7 370 4GB Double Dissipation on TechnologyX.
Gigabyte GeForce GTX 950 Xtreme Gaming on Guru3D.
GeForce GTX 980 Ti vs GeForce GTX 780 Ti - Should I upgrade? on ocaholic.
MSI Radeon R9 380 Gaming 2G on NikKTech.
XFX R9 390X on OCC.
PowerColor DEVIL R9 390X on Vortez.

Cases:
Cooler Master MasterCase 5 Mid-Tower on Legit Reviews.
NZXT S340 Razer Edition on ThinkComputers.
Streacom ST-F12CS Aluminium ATX HTPC Chassis on eTeknix.
Fractal Design Core 500 on ocaholic.
Phanteks Enthoo Evolv ITX SE on Benchmark Reviews.

Cooling:
EKWB Predator 240 AIO Liquid CPU Cooler on Legit Reviews.
EKWB EK-XLC Predator 240 on techPowerUp.

Portable & Prebuilt:
Samsung Galaxy Note 5 on Hot Hardware.
CyberPower Trinity Xtreme Gaming PC on Hot Hardware.
Samsung Galaxy S6 Edge Smartphone on Hardware Secrets.

Audio:
Plantronics BackBeat GAME Bluetooth Stereo Earbuds on TweakTown.
G.Skill Ripjaws SR910 Real 7.1 Gaming Headset on TweakTown.

Misc:
ecobee3 Wi-Fi Smart Thermostat with Remote Sensor on Bigbruin.
Canary Wireless All-In-One Home Security System on Bigbruin.
Etekcity Scroll X1 (M555) High Performance Optical Gaming Mouse on TweakTown.
Inateck FE2005 Review – 2.5-inch USB 3.0 External Drive Enclosure on Legit Reviews.



Early today - school holidays keeping me busy. Thanks to mpot, Matthew and scarletxfi this week!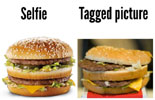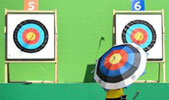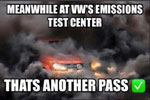 Thursday Afternoon Reviews (0 Comments) (link)
Thursday, 24-September-2015 14:28:46 (GMT +10) - by booj


Motherboards & CPUs:
Biostar Z170X Gaming Commander on Modders-Inc.
Gigabyte Z170X Gaming G1 on Guru3d.
ASUS Maximus VIII Gene on ocaholic.
Gigabyte GA-Z170X-Gaming-7 on Lan OC Reviews.

Memory:
Crucial Ballistix Sport 2400MHz 32GB (4x8GB) Quad Channel Memory Kit on eTeknix.
Kingston HyperX FURY DDR4-2666 16GB Memory Kit on ThinkComputers.

Storage:
Intel DC P3608 1.6Tb Enterprise SSD on PC Perspective.
Intel DC P3608 1.6Tb Enterprise SSD on The SSD Review.
Intel DC P3608 1.6Tb Enterprise SSD on Legit Reviews.
Intel DC P3608 1.6Tb Enterprise SSD on Hot Hardware.
Intel DC P3608 1.6Tb Enterprise SSD on Tweaktown.
Synology DS215+ 2-bay NAS on techPowerUp.
Seagate NAS Pro 6-Bay 24TB NAS on NikKTech.
Synology DiskStation DS715 & DS215+ on Legion Hardware.
Kingston DataTraveler microDUO 3C USB 3.1 Drive on Modders-Inc.
Kingston 32GB Data Traveler Micro Duo 3C on OCC.

Cooling:
Cooler Master Nepton 240M on Hardware Secrets.
EKWB EK-XLC Predator 240 All-In-One CPU Liquid Cooling Unit on Modders-Inc.
NZXT GRID+ V2 Digital Fan Controller on TweakTown.

Input etc:
Tt eSPORTS Commander Gaming Gear Combo on tweakTown.
Corsair Strafe Gaming Keyboard on techPowerUp.
Tt eSports Poseidon Z Forged on Vortez.
Thrustmaster TX F458 Ferrari Italia Edition wheel on PC Perspective.



All original content copyright James Rolfe.
All rights reserved. No reproduction allowed without written permission.
Interested in advertising on OCAU? Contact us for info.
Recent Content

Silicon Power USB Gift Pack

Google Chromecast

MyGica ATV510B Enjoy TV

Thecus N5550

SiliconDust HDHomeRun Dual

Intel Haswell on MSI Z87 MPOWER

Corsair AX860i PSU