News Archives
Our news archive search is now powered by Google. You can search the main site or the guest-viewable forums. To search the entire forums, log in and use the forum search engine.

Search the main OCAU site with Google: Search OCAU Forums with Google:

View News : Last 7 Days, Last 14 Days, Last 30 Days.

View Monthly Archives.



Monday Morning reviews (0 Comments) (link)
Monday, 26-June-2017 05:02:24 (GMT +10) - by booj


Motherboards & CPUs:
Intel Core i9-7900X, i7-7820X and i7-7800X on Techspot.
Intel Core i9-7900X 10-Core Processor on ThinkComputers.
MSI X299 SLI Plus on Hexus.

Cases:
In Win 301 Mini-Tower Chassis on TweakTown.
AZZA Photios 250 Mid-Tower Chassis on TweakTown.

Storage:
LaCie 2TB Rugged Thunderbolt USB-C Professional All-Terrain Mobile Storage on NikKTech.
Lexar Professional Workflow HR2 4-Bay Thunderbolt 2 / USB 3.0 Reader Hub on Anandtech.

Audio:
Rosewill RGH-3300 Pro Gaming Headset on techPowerUp.
SteelSeries Arctis 7 on LanOC Reviews.
Edifier S1000DB Desktop Computer Speakers on APH Networks.
Logitech G433 7.1 Wired Surround Gaming Headset on PC Perspective.

Smartphones:
Kogan Agora 8 on PC World.
Wise Pad W7 Windows 10 4G LTE Phablet on TechARP.

Misc:
Dobot Magician Robotic Arm on techPowerUp.
Team T-Force Dark ROG DDR4-3000 16GB Memory Kit on TweakTown.
Logitech G413 Keyboard on Vortez.
Alienware 15 (GTX 1070) Gaming Laptop on Toms Hardware.



Thanks to Axe and Simon this week!











































Friday Afternoon (0 Comments) (link)
Friday, 23-June-2017 14:48:35 (GMT +10) - by Agg


Still plenty of Ethereum mining buzz, with a 40-GPU setup on Tweaktown, a Guide to Ethereum on Techspot, silent mining on LegitReviews and AMD vs nVIDIA GPUs also on LegitReviews. Meanwhile discussion continues in this thread, where one member has ordered 130 video cards so far..

Here's an interesting one: using AWS for artificial intelligence on TechARP. Just before we flew to Computex 2017, we attended the AWS Masterclass on Artificial Intelligence. It offered us an in-depth look at AI concepts like machine learning, deep learning and neural networks. We also saw how Amazon Web Services (AWS) uses all that to create easy-to-use tools for developers to create their own AI applications at low cost and virtually no capital outlay.

Stephen Hawking thinks we need to get back to the Moon, as a project to unite humanity. Prof Stephen Hawking has called for leading nations to send astronauts to the Moon by 2020. They should also aim to build a lunar base in 30 years' time and send people to Mars by 2025. Prof Hawking said that the goal would re-ignite the space programme, forge new alliances and give humanity a sense of purpose.

OCClub look into memory speed and gaming performance. After running through all of the tests, it appears that what I previously thought was an easy and clear answer is in fact more complicated. With the evidence provided I can safely say that memory can play a large role in some games over all frame rates. However, other factors like the processor, type of video card, and resolution will usually provide bigger impact in the final frame rates.

OCInside have updated their interactive guide to fitting coolers and fans on motherboards. Now with Intel Skylake-X X299 LGA2066 motherboards, AMD Ryzen B350 and X370 Socket AM4 motherboards, Intel LGA1151 Z270, H270 and B250 Kaby Lake motherboards, Intel X99 LGA2011-3 motherboards and many new CPU coolers!




Friday Morning Reviews (0 Comments) (link)
Friday, 23-June-2017 03:32:08 (GMT +10) - by booj


Motherboards & CPUs:
MSI X299 Gaming Pro Carbon AC Preview on ocaholic.
Gigabyte Aorus AX370-Gaming 5 on Legit Reviews.
ASUS PRIME X299 Deluxe on Guru3D.
Asus Prime X299 Deluxe on LanOC Reviews.
AMD EPYC 7000 Series Processor on TechARP.

Storage:
Silicon Power Mobile C31 Dual Interface USB 3.1 Flash Drive on Madshrimps.
ADATA XPG SX8000 512GB M.2 NVMe PCIe SSD on TweakTown.

Audio:
Noontec Zoro II Wireless Limited Edition headphones on The Tech Report.
Creative Sound BlasterX H5 Tournament Edition Gaming Headset on Madshrimps.

Networking:
802.11ad (WiGig) Tested with ASUS Prime X299-Deluxe and Netgear Nighthawk X10 on PC Perspective.
Best bang for your buck: AC1900 Wireless Routers on TweakTown.

Systems and Notebooks:
Razer Blade 2017 on Hot Hardware.
Lenovo ThinkStation P910 Workstation PC on TweakTown.
Asus ROG GX501VI Zephyrus on Kitguru.

Misc:
Cougar Panzer case on techPowerUp.
Das Keyboard Prime 13 on techPowerUp.
SmallRig 1982 Camera Cage & 1955 Camera Stabilizing NATO Handle on Funky Kit.
Radeon RX 560 vs. GeForce GTX 1050 on Techspot.




AMD's EPYC Datacentre CPUs (0 Comments) (link)
Wednesday, 21-June-2017 16:37:35 (GMT +10) - by Agg


AMD have unveiled their EPYC family of server CPUs, based on the same Zen architecture as their desktop Ryzen processors. These are aimed squarely at the datacentre and thus will have to compete with Intel's Xeons. There's some videos with details on AMD's YouTube channel, and plenty of coverage around the net:

AMD Unveils EPYC 7000 Series Processors And Platform on HotHardware.
AMD EPYC 7000 Series Processor Set To Change The Game on LegitReviews.
AMD EPYC 7000 Series Data Center Processor Launch - Gunning for Xeon on PC Perspective.
AMD's Future in Servers: New 7000-Series CPUs on Anandtech.
AMD EPYC Architecture & Technical Overview on TechPowerUp.
AMD's Epyc 7000-series CPUs revealed on TechReport.
AMD reveals EPYC 7000 server CPUs, up to 32 'Zen' cores on Tweaktown.
AMD Launches EPYC Enterprise CPUs Available Today on HardOCP.

Discussion of Zen, Ryzen and now EPYC continues in this thread.



Keyboard:
Logitech G413 Carbon Mechanical Keyboard on TechSpot
Roccat Leadr Gaming Mouse on Benchmark Reviews

RAM:
G.SKILL TridentZ RGB 3600 MHz C16 DDR4 on TechPowerUp
Corsair Vengeance RGB DDR4-3000 32GB Memory Kit on TweakTown

Motherboard:
GIGABYTE X299 AORUS-Gaming 3 on Vortez
MSI X299 Gaming Pro Carbon AC on Vortez
ASUS ROG Crosshair VI Hero Ryzen Motherboard on HardOCP

Portable/Prebuilt:
MSI GL62M 7RDX gaming laptop on PCWorld
Alcatel A3 XL phone on PCWorld
AVADirect Avant Garde Gaming PC on TweakTown
Cooler Master MasterLiquid Pro 280 Liquid CPU Cooler on Madshrimps
AVADirect Affinity HTPC System on ThinkComputers.org
Microsoft Surface Pro (2017) on Anandtech

Videocard:
MSI Radeon RX 570 GAMING X Video Card on HardOCP
ASUS ROG Strix GTX 1080 Ti OC on TweakTown

Misc:
Asus ROG Strix Magnus Streaming Microphone on TechPowerUp
Arozzi Verona Pro V2 Gaming Chair on NikKTech
Reolink RLC-411WS Wireless Security Camera on OCC
IN WIN 509 Full Tower Gaming Chassis on Modders-Inc
Kolink Continuum 1050W Powersupply on JonnyGuru




Skylake-X and Kaby Lake-X (0 Comments) (link)
Tuesday, 20-June-2017 15:51:18 (GMT +10) - by Agg


Intel have released the Core i9 7900X, which is a 10-core Skylake X processor. There's also a slightly less exciting quad-core Core i7-7740X. Here's some reviews:

Core i9 7900X processor and MSI X299 Gaming Pro Carbon AC on Guru3D.
Intel Core i9-7900X And Core i7-7740X CPU on HotHardware.
Intel Kaby Lake-X Core i7-7740X on Vortez.
Intel Core i9-7900X 10-core Skylake-X on PC Perspective.
Intel's Core i7-7900X CPU reviewed, part one on Tech Report.
Intel Core i9-7900X X-Series Skylake-X CPU on Tweaktown.
Intel Core X Series i9-7900X and i7-7740X on LanOC.

The AIDA64 benchmark team have announced support for the new CPUs as well.

There's a shiny new thread for Skylake-X and Kaby Lake-X here in our Intel x86 forum.




A Pair of Synology Routers (5 Comments) (link)
Monday, 19-June-2017 20:49:40 (GMT +10) - by Agg


Sciby has taken a look at two new WiFi routers from Synology, more traditionally associated with NAS units. See what he thinks of their first go at networking:



click for the review!






Monday Afternoon (0 Comments) (link)
Monday, 19-June-2017 15:49:11 (GMT +10) - by Agg


The Government's plans to bypass encryption in the name of national security are being widely criticised. Experts say efforts to get technology and social media firms to cooperate with the authorities in decrypting communications will be hard to achieve. The Australian government wants smartphone companies and social media platforms to ensure terrorists cannot hide behind anonymous posts or encrypted messages, but it has not said how or when. More info here on ComputerWorld. EFA's thoughts are here and ITPA have an editorial here.

The overseas GST bill has been delayed another year, thanks Axe. Australian consumers will have to pay a 10% goods and services tax on all online goods bought from overseas from 1 July next year. The Turnbull government has secured support for the plan after Labor moved an amendment in the Senate on Monday delaying the plan's start date from 1 July this year to 1 July next year. It means imports of goods worth less than $1,000, which are now GST-free, will no longer be exempt from the tax.

I first thought it was being reported that you will only be able to get an AMD Threadripper CPU in Alienware systems, but it turns out DIY builders will still be able to get them - the exclusivity is only for prebuilt systems. The Area-51 is among the highlights of Alienware during E3 2017. It's an updated version of the company's top-of-the-line gaming PC, and as mentioned earlier, it'll come with a Threadripper chip. It's also available with Intel's new Core X-Series processors, including the anticipated Core i9. That said, the options include the Core i7-7800X (six cores), Core i7-7820X (eight cores), and the Core i9-7900X (10 cores).

Retro fans can look forward to a new Atari console. Atari CEO Fred Chesnais told GamesBeat in an exclusive interview that his fabled video game company is working on a new game console. In doing so, the New York company might be cashing in on the popularity of retro games and Nintendo's NES Classic Edition, which turned out to be surprisingly popular for providing a method to easily play old games like Super Mario Bros. and The Legend of Zelda in HD on a TV.

The race is on to build the first exascale supercomputer. On Thursday, the United States Department of Energy's Exascale Computing Project announced it was awarding six companies -- AMD, Cray, HPE, IBM, Intel and Nvidia -- $258 million to research building the nation's first exascale supercomputer. An exascale supercomputer would be capable of computing 1 million trillion floating-point operations per second.

Meanwhile Microsoft researchers are using AI to play Ms. Pac-Man. The team from Maluuba, a Canadian deep learning startup acquired by Microsoft earlier this year, used a branch of AI called reinforcement learning to play the Atari 2600 version of Ms. Pac-Man perfectly. Using that method, the team achieved the maximum score possible of 999,990.

Another early computing pioneer has passed away - Charles P. Thacker. Mr. Thacker and his colleagues who designed the Alto — Butler Lampson, Alan Kay and Robert Taylor — had proved prescient when they built into the computer what is known as a graphical user interface, the technology that Apple and Microsoft would borrow from in creating their Macintosh and Windows operating systems.

I don't know if this counts as a timewaster, but there's a fancy new website of Australian Crime Statistics which has interactive graphs and stuff to make exploring the data more interesting.




Monday Morning Reviews (0 Comments) (link)
Monday, 19-June-2017 11:48:25 (GMT +10) - by Agg


Motherboard & CPU:
Gigabyte X299 Aorus Gaming 3 on Guru3D.
MSI Z270 MPower Gaming Titanium Edition on OCAholic.
ASUS Z270-WS on Tweaktown.

Input Etc:
Fnatic Gear RUSH Pro Silent Mechanical Keyboard on APHNetworks.
HyperX Pulsefire FPS Gaming Mouse on FunkyKit.

Audio Visual:
Sony Bravia 2017 TVs on GoodGearGuide.
GAMDIAS HEBE M1 RGB headset on APHNetworks.

Storage:
Kingston DataTraveler Ultimate GT 2TB USB 3.1 Gen 1 Flash Drive on NikKTech.

Misc:
PlayerUnknown's Battlegrounds Mini-Test game on TechSpot.
TP-Link Deco M5 AC1300 Wireless Mesh System on Tweaktown.
Gigabyte Aorus GTX 1060 Xtreme Edition 9 Gbps on LanOC.
HTC U11 phone on PCWorld.



Thanks to Jeff this week!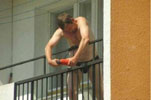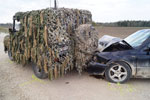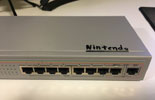 Friday Afternoon (5 Comments) (link)
Friday, 16-June-2017 14:11:19 (GMT +10) - by Agg


There's a new law designed to protect minors online in Australia. It is known as Carly's Law after 15-year-old Carly Ryan, who was murdered 10 years ago by a 50-year-old paedophile who pretended on the internet to be 20 to lure her to a meeting. The change makes it a crime to plan to harm a child under 16 and in particular targets predators who misrepresent their age.

Also on the legal front, an amendment to the Copyright Act has passed, making access easier for the disabled and relaxing the rules under certain circumstances. The Copyright Amendment (Disability Access and Other Measures) Bill contains a number of important changes that will benefit Australia's schools, universities, libraries, galleries and museums. More info here. Perhaps most excitingly, as a result of these changes, on 1 January 2019 millions of unpublished works that have until now remained locked behind outdated and unjustifiable perpetual copyright laws will become free for all to use.

An Australian inventor has created a translating earpiece. An Australian startup revealed its flagship product, an earpiece that can interpret 8 different languages in real-time, at a United Nations event in Switzerland on Friday.

If you enjoyed my recent Getting Started with Arduino article, you might find this new Arduino Workshop useful on Core Electronics. Welcome to the Arduino Workshop, where you'll be able to follow our guided course which covers everything you'll need to know in order to create your own Arduino projects and become a leveled up maker. Arduino discussion continues in this thread.

LegitReviews have an article on ETH mining with GTX 1070. If you are looking to get started Ethereum mining chances are you'll quickly discover the prized AMD Radeon RX 480 and Radeon RX 580 video cards are sold out most everywhere and finding them used is next to impossible. So, rather than waiting on AMD Radeon RX 480/580 cards to come into stock you might want to look at some of the NVIDIA cards on the market.

FOTW noticed that GIF has turned 30. The GIF format was defined as a standard on June 15, 1987, and saw its last major update in 1989. As an image format, it was quickly replaced by other, more popular files such as JPG, but it continued to live on as GIF also allows you to create simple animations.

Here's some info on the Australian Computer Society, from Ashton: The ACS is currently running a free membership trial as part of its Empower campaign that expires at the end of the month – get full access to membership benefits of the Australian Computer Society that include 33,000 digital learning videos (covering everything from mastering Google Analytics, iOS and Android app development, to programming in Go), as well as access to networking and events nationwide held by ACS branches in each state. Head to www.acs.org.au/empower.html to sign up.




Friday Afternoon Reviews (0 Comments) (link)
Friday, 16-June-2017 13:36:26 (GMT +10) - by Agg


Portable & Prebuilt:
Lenovo ThinkPad T470s Review: A Slim And Nimble Workhorse on HotHardware.
LG G6 smartphone on TechSpot.
The Lenovo ThinkPad P51s Preview, Specs & Price on TechARP.

Storage:
Asustor AS6404T NAS on Guru3D.
Kingston Gold Series UHS-1 Speed Class 3 64GB MicroSDXC Card on Modders-Inc.

Power Supply:
Thermaltake Smart Pro RGB 850W on HWAsylum.
Xtorm EVOKE 10.000mAh Solar Charger on NikKTech.

Cases:
A Transparent Tower: A Look At Corsair's Crystal 570X Mid-Tower on TechGage.
Raidmax Sigma ATX Tower on Tweaktown.
Corsair Lighting Node PRO case lighting on MadShrimps.

Misc:
Fibaro KeyFob Z-Wave Scene Controller for home automation on BigBruin.
LEPA NEOllusion RGB CPU Cooler on ThinkComputers.
Thunderbolt 3 Cable Roundup: Do they differ? on Tweaktown.
NETGEAR Nighthawk R7000P AC2300 Wireless Router on Tweaktown.
DIRT 4 game on Vortez.
Vortex Race 3 Keyboard on TechPowerUp.
TeamGroup T-Force Xtreem DDR4-4133 16GB Special Edition Memory Kit on FunkyKit.
A Look Back at the GeForce GTX 780 on TechSpot.
Cougar Immersa headset on TechPowerUp.




Wednesday Afternoon Reviews (0 Comments) (link)
Wednesday, 14-June-2017 13:53:57 (GMT +10) - by Agg


Motherboard & CPU:
AMD Ryzen 5 1600 and Ryzen 5 1400 CPU on Tweaktown.
MSI MORTAR B350M mATX on Vortez.
AMD Ryzen 5 1400 CPU on Guru3D.
ASRock X370 Taichi AMD AM4 Motherboard on OCInside.

Cooling:
be quiet! SILENT LOOP 240mm Liquid CPU Cooler Revisited on Ryzen on MadShrimps.
LEPA NEOllusion CPU cooler on TechPowerUp.

Software:
Acronis True Image 2017 on APHNetworks.
The Surge game on Tweaktown.
DiRT 4 Benchmarked: 27 GPUs Tested on TechSpot.

Audio Visual:
Razer Kraken Pro V2 Gaming Headset on LegitReviews.
HP Sprocket Photo Printer on Tweaktown.

Input Etc:
Ninox Venator mouse on TechPowerUp.
Cooler Master MasterKeys PBT Keyboards on ThinkComputers.
Cooler Master Masterkeys S PBT on LanOC.

Power Supply:
Enermax Platimax D.F. 600W on OCInside.
Corsair TX-M Series 750W on PCPerspective.

Cases:
Thermaltake Core P1 on LanOC.
Bitfenix Portal Mini-ITX on BenchmarkReviews.

Storage:
Seagate BarraCuda 1 TB ST1000LM048 Hard Drive on HWSecrets.
Crucial MX300 1050GB and 2050GB SATA III SSD on Tweaktown.

Misc:
Fitbit Alta HR Fitness Wristband on Tweaktown.
Oculus Rift VR Benching – AMD vs. NVIDIA – Part 2 on BabelTechReviews.




Tuesday Afternoon (2 Comments) (link)
Tuesday, 13-June-2017 15:20:14 (GMT +10) - by Agg


Hope you had a great long weekend - back to reality now. :)

Microsoft unveiled the Xbox One X at E3, with coverage here on Techgage and here on GamingNexus. In short, this is the most powerful console ever. It is one-trillion Tera something with 4G megadrive cooling/heating massive power. Hypertech super...time. Look, I'm not gonna lie, my eyes glazed over at this point. Don't get me wrong, Forza 7 looks incredible, and it's hard to imagine Anthem working on anything except a machine that can suck me into a world that vivid, open, and realized (more on that later). I'm glad this console is happening, but liquid cooling means nothing to me if the games aren't good. But the games do look really, really good. Apparently you can link all four generations of Xbox together now too, which is pretty cool.

More importantly, TechSpot looked at upcoming PC game trailers from E3. As this year's E3 unfolds, so do new trailers for upcoming games. Expect regular updates to this article over the coming week as more are released. Most of the trailers belong to titles due later in 2017 or 2018, while a few have launched in the last week or so -- all of them are on PC.

Bitcoin, Ethereum and other crypto currencies continue to generate headlines, while mining and investing in them are popular topics in our forums. Tweaktown have Part 1 of a mining guide posted, while Phoronix compare 15 GPUs for mining under Linux and LegitReviews consider AMD vs NVIDIA for mining too. We test over a dozen graphics card to see which has the best hashrate and talk about some of the other things you need to consider like price and power consumption.

Intel might not be too happy about ARM X86 emulation, report HotHardware. However, it quickly becomes clear that this isn't just some high-tech birthday commemoration — Intel shifts into serious mama bear mode, with significant legal posturing, touting its willingness to protect its "x86 innovations" and use its legal might to stop any entity that might infringe upon its four-decade-old x86 ISA intellectual property.

TechSpot look back at The Steam Machine - and what went wrong. "If I buy a game on Steam and I'm running it on Windows, I can go to one of the Steam machines and already have the game. So you benefit as a developer, you benefit as a consumer in having the PC experience extended in the living room." But today, Steam Machines feel like an embarrassing late night text Valve sent when it was drunk and now refuses to acknowledge. Which begs the question: what went wrong?

It seems there's a fortune to be made on the App Store - even if you're a scammer, thanks mpot. It suddenly made a lot of sense how this app generates $80,000 a month. At $400/month per subscriber, it only needs to scam 200 people to make $80,000/month, or $960,000 a year. Of that amount, Apple takes 30%, or $288,000 - from just this one app.

Some Computex stragglers: Gigabyte's latest, ADATA M.2 SSDs and Corsair from Tech Report. ASUS ROG and nVIDIA Max-Q on TechARP. Funkykit have Day 1, Day 2 and Day 3 coverage, while there's more from Gigabyte on Tweaktown.

Finally, retro gaming hipsters can soon enjoy a vinyl release of the original Quake soundtrack. As part of a larger wave of back catalog releases, Reznor is making the Quake soundtrack available on vinyl -- you too can listen to that memorable theme in your living room.




Monday Morning reviews (0 Comments) (link)
Monday, 12-June-2017 07:02:29 (GMT +10) - by booj


Motherboards & CPUs:
AMD Ryzen 5 1400 CPU on Hardware Secrets.
ASUS ROG Crosshair VI Hero on Bjorn3D.
Asus Strix Z270I Gaming on LanOC Reviews.
ASUS ROG Rampage V Edition 10 on OCC.
Intel Core i3-7350 on Hardware Secrets.

Graphics Cards:
Asus ROG Strix GeForce GTX 1080 OC Edition 8GB 11Gbps on Bjorn3D.
XFX RX 460 4GB Heatsink Edition on Bjorn3D.
XFX Rs XXX Edition Rx 570 4GB OC on Bjorn3D.

Cases:
Cooler Master MasterCase Pro 6 on Bjorn3D.
Nanoxia CoolForce 1 Mid-Tower on NikKTech.
Streacom FC8 Alpha mini-ITX on Bjorn3D.

Input etc:
SteelSeries QcK Prism Mousing Surface on APH Networks.
Corsair Glaive RGB Gaming Mouse on Techspot.

Audio:
Creative MUVO 2 Portable Water-resistant BT Speaker with Built-in MP3 Player on Madshrimps.
SteelSeries Siberia 840 on Vortez.

Misc:
Seagate Ironwolf 10TB on Bjorn3D.
Palette Expert Kit on techPowerUp.
Lenovo IdeaCentre AIO Y910 Gaming PC on ThinkComputers.



Early this week - thanks to Axe and Simon!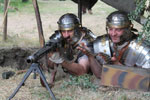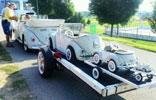 Friday Morning Reviews (0 Comments) (link)
Friday, 9-June-2017 09:38:24 (GMT +10) - by Agg


Motherboard & CPU:
ASUS MAXIMUS IX FORMULA on TechPowerUp.
MSI X370 XPower KRAIT Gaming on Guru3D.
Intel Core i9 Skylake-X processors on Guru3D.

Portable & Prebuilt:
The Dell XPS 13 2-in-1: Flexing Different Muscles on PCPerspective.
MINIX NEO Z83-4 Fanless Mini PC on HotHardware.
Corsair ONE PRO SFF gaming PC on OCAholic.
LifeTrak Zoom HRV Wearable Body Computer on BenchmarkReviews.

Audio Visual:
COUGAR ARMOR Gaming Chair on NikKTech.
Maker Hart Just Mixer – Battery/USB Powered Portable Mixer on FunkyKit.

Software:
Prey: PC graphics performance analysis on Guru3D.
18-Way NVIDIA/AMD Linux Performance For Dawn Of War III on Phoronix.

Input Etc:
Patriot Viper V770 RGB Mechanical Keyboard on Modders-Inc.
Razer Death Adder Elite Gaming Mouse on LegitReviews.
Patriot Viper V770 Mechanical RGB Keyboard on TechPowerUp.

Storage:
Thecus N4810 High-Value 4-bay NAS on MadShrimps.
APC Back-UPS Pro 900 UPS on OCInside.
Noctua A-Series Fans and Accessories on LanOC.
Galax GTX 1070 Katana video card on TechSpot.




Wednesday Morning Reviews (0 Comments) (link)
Wednesday, 7-June-2017 07:50:55 (GMT +10) - by booj


Motherboards & CPUs:
Ryzen 5 CPUs reviewed, part two on The Tech Report.
MSI X370 SLI PLUS on Vortez.
Biostar X370GTN ITX AM4 Motherboard on Hardware Canucks.

Storage:
Lexar Jumpdrive S57 USB 3.0 Flash Drive on Madshrimps.
Synology DS916+ NAS on PC Review

Cases:
FSP CMT210 Mid-Tower Chassis on TweakTown.
Phanteks Enthoo Evolv mATX Tempered Glass Case on ThinkComputers.

Cooling:
Alphacool Eisblock XPX CPU Water Block (Polished Clear Version) on Funky Kit.
Fractal Design Celsius S24 & S36 AIO Coolers on Anandtech.

Input etc:
AZIO Armato Mechanical Gaming Keyboard on TweakTown.
ROCCAT Kone Pure Owl-Eye Optical Mouse on APH Networks.

Smartphones:
Google Pixel on PC Perspective.
Samsung Galaxy S8+ on Techspot.
Samsung Galaxy A7 (SM-A720F) on TechARP.

Misc:
TRENDnet TV-NVR104K 4-Channel HD PoE NVR Kit on NikKTech.
Super Flower Leadex II 750 W PSU on techPowerUp.
Patriot Viper V370 and V361 Headsets on LanOC Reviews.
ECS LIVA Z Mini PC on PC Perspective.
Futuremark PCMark 10 on techPowerUp.




Scorptec Spin & Win (0 Comments) (link)
Tuesday, 6-June-2017 11:51:18 (GMT +10) - by Agg


If you are heading over to the new Scorptec Sydney store anytime soon, be sure to have a go at their Spin & Win contest. Details in the thread: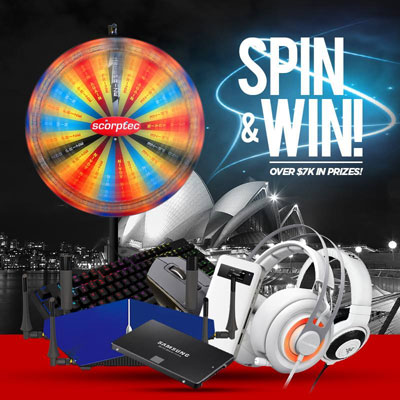 click for details!





The UK's PM has responded to the recent terror attacks by saying the internet must be regulated. New international agreements should be introduced to regulate the internet in the light of the London Bridge terror attack, Theresa May has said. The Prime Minister said introducing new rules for cyberspace would "deprive the extremists of their safe spaces online" and that technology firms were not currently doing enough.

TechARP have their day 4 coverage from Computex posted, while TechSpot have listed their best of Computex for this year. PC World have their coverage posted, including a slideshow of noteworthy things and the best case mods.

Also from Computex, a newbie had a go at liquid nitrogen overclocking. It just so happened that at this year's Computex, gaming-accessory maker G.SKILL invited me to its extreme-overclocking workshop behind its contest stage. As a total newbie with absolutely zero knowledge of overclocking, I quickly took up this offer.

I was aware of Grace Hopper's contribution to the creation of COBOL, but apparently there were others involved - including Jean Sammet who passed away recently. The programming language Ms. Sammet helped bring to life is now more than a half-century old, but billions of lines of COBOL code still run on the mainframe computers that underpin the work of corporations and government agencies around the world.

SpaceX passed another milestone recently, launching a re-used spacecraft for the first time in a commercial flight. The Falcon 9 rocket, topped with SpaceX's first refurbished Dragon cargo craft, took to the skies at 5:07 p.m. EDT (2107 GMT). About 8 minutes after liftoff, the first-stage rocket booster returned to Earth to stick a landing at nearby Cape Canaveral Air Force Station.

A Melbourne schoolboy has impressed Tim Cook with his apps. Yuma, who is a Year 5 student at Middle Park Primary School in Melbourne, is the youngest attendee this week at the Worldwide Developers Conference, Apple's biggest event of the year that kicks off tomorrow in San Jose. He decided at age six to start learning code because he said schoolwork was not a big enough challenge. He created his first app just last year and now has five apps in the App Store.

Intel's 18-core desktop monster isn't coming just yet. ASUS' Raja Gill has confirmed that Intel will not be releasing their new i9 18-core Skylake-X CPUs alongside their X299 platform, stating that Intel's high core count CPUs will be releasing later this year. Meanwhile a few people sent in this video where Linus from LinusTechTips expresses his frustration at Intel's recent CPU strategy.

Today's timewaster is this creepy face generator, thanks boneburner. More info here. After playing with it for five minutes, I may never sleep again.




Monday Morning Reviews (0 Comments) (link)
Monday, 5-June-2017 11:52:54 (GMT +10) - by Agg


Audio Visual:
HyperX CLOUD Revolver S Pro Gaming Headset on NikKTech.
Nixeus EDG 27 IPS Freesync 144Hz Gaming Monitor on HotHardware.

Networking:
Synology RT2600ac Wi-Fi Router on MadShrimps.
Amped Wireless Helios-EX AC2200 Range Extender on Tweaktown.
Linksys WRT3200ACM Wireless Router on APHNetworks.

Video Cards:
Gigabyte GeForce GTX 1080 AORUS 11 Gbps on Guru3D.
Asus Strix GTX 1080 11Gbps on LanOC.

Misc:
MJX Bugs 8 250mm Brushless FPV Racing Drone on ModSynergy.
Fractal Design Focus G Mini case on OCAholic.
BIOSTAR Z270GTN mITX motherboard on BenchmarkReviews.



Slightly delayed this week by a literal fox among the chickens.. fortunately all survived. The joys of country life! Enjoy the weekend. :)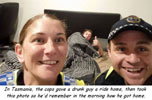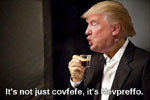 Paul Allen has unveiled his rocket-launching plane- and it's big. The new plane is, in a word, bigly. The aircraft has 385-foot wingspan and, powered by six Pratt & Whitney engines used on Boeing 747 aircraft, has a maximum takeoff weight of 1.3 million pounds. The Stratolaunch's wingspan is the largest in history, blowing away the previous record-holder (Howard Hughes' Spruce Goose) by 65 feet.

Intel have provided more details of their Compute Card. At Computex this week, the company officially launched the card with a full list of partners and what we can expect to see from them product-wise. These devices will all be at the show and vary widely. Sharp, for example, is showing off digital signage while Seneca and Foxconn are making mini PCs. LG is sticking the Compute Card in its monitors to turn them into all-in-ones. The card might also show up in tablets and interactive whiteboards.

The Conversation are wondering why the Australian Government isn't supporting the games industry more. It remains baffling that a government whose rhetorical posturing is all about innovation, the future, and exports, is so reluctant to support a local videogame development industry. The numbers have been cited to death: globally the videogame industry is approaching a value of A$100 billion. In Australia alone the industry is worth nearly A$3 billion, except this number is primarily made up of overseas games sold in Australia, not games made here.

LanOC report on a 5G Home of the Future at the Indy 500. The original plan was a short visit to check out the home but we ended up also getting invited over to the track to also take a quick look at their 5G setup over there as well along with a peek inside of their mobile 5G truck. The main headlines were the low latency and the extremely high speeds but they had a few demos setup that I'm going to quickly run through today.

Apparently 5 million premises are now connected to the NBN. Five million homes and businesses are now able to order a National Broadband Network service, NBN announced this morning. On average, 250,000 premises have been added to the network every month this year, NBN said. In total, NBN is aiming to hook up 8 million premises by 2020, with the new milestone meaning the network wholesaler is over 60 per cent of the way there.

Meanwhile Launceston has become Australia's first gigabit city. With the flip of a switch at 11 am AEST on 30 May, Launceston will become the country's first gigabit city, thanks to a rollout by local telco, Launtel. The company is giving the local business community 100 per cent National Broadband Network (NBN) fibre-to-the-premise (FttP) connectivity that it said will enable Gigabit speeds at commercially viable rates.

More Computex headlines from Tech ARP: Live coverage of Day 1, Day 2 and Day 3, as well as AMD and Dell product launches and some misc bits from NVIDIA etc.

Worried about robots taking your job? Now you can find out how likely that is.




Friday Afternoon Reviews (0 Comments) (link)
Friday, 2-June-2017 14:01:57 (GMT +10) - by Agg


Audio Visual:
Asus Cerberus V2 headset on TechPowerUp.
Ttesports CRONOS Riing RGB 7.1 Gaming Headset on FunkyKit.

Portable & Prebuilt:
Digitec X3000 Gaming PC on OCAholic.
Origin PC Chronos gaming PC on HotHardware.
Corsair One compact gaming PC on TechSpot.

Cooling:
EKWB Fluid Gaming 240G Kit on TechPowerUp.
EK Fluid Gaming A240G CPU & GPU Liquid Cooling on Guru3D.
Be quiet! Silent Loop 280mm AIO Liquid CPU Cooler on NikKTech.

Misc:
Amped Wireless Artemis-EX AC1300 Range Extender on Tweaktown.
PowerColor Red Devl Radeon RX 580 video card on HWAsylum.
Lexar Professional 1000x 256GB microSDHC/microSDXC UHS-II Card on FunkyKit.
Raidmax Alpha Mid-Tower Chassis on Tweaktown.



Exciting news from Scorptec, long-term Major Sponsor of OCAU and a great supporter of the community - they now have a Sydney store!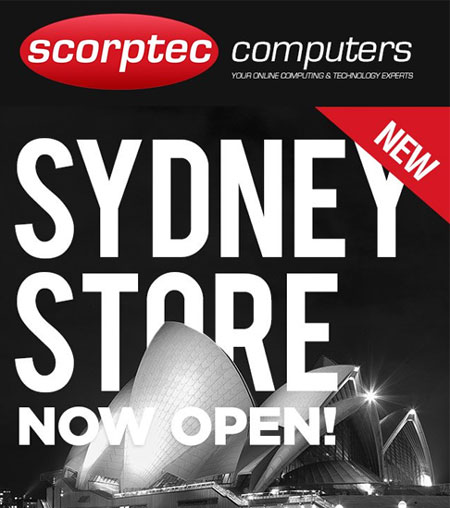 click for details!






Intel Skylake-X (0 Comments) (link)
Wednesday, 31-May-2017 12:34:17 (GMT +10) - by Agg


Intel have a few interesting announcements at Computex - most notably Skylake-X, a new processor lineup including an 18-core desktop monster.

Coverage on Anandtech, Tweaktown, TechReport, HotHardware, LegitReviews, PC Perspective and TechARP.

Discussion in our Intel Hardware forum.




Wednesday Morning Reviews (0 Comments) (link)
Wednesday, 31-May-2017 09:34:22 (GMT +10) - by booj


Motherboards & CPUs:
Gigabyte Z270N Gaming 5 on LanOC Reviews.
AMD Ryzen 5 1400 3.2 GHz on techPowerUp.
ASRock X370 Taichi Motherboard on Hardware Secrets.

Storage:
LaCie Bolt3 2TB Thunderbolt 3 on TweakTown.
Plugable USBC-SATA-V USB 3.1 Gen 2 HDD Dock on TweakTown.
ICY DOCK ExpressCage MB326SP-B on Madshrimps.
Kingston DCP1000 Enterprise NVMe SSD Review (1.6TB) on The SSD Review.

Input etc:
Roccat Kone EMP Gaming Mouse on Modders-Inc.
AZIO Armato Gaming Keyboard on ThinkComputers.
HyperX Fury S Mousing Surface on APH Networks.
SteelSeries Qck Prism RGB Mouse Pad on Funky Kit.
Logitech MX Master on OC Inside.

Misc:
Nitro Concepts E220 EVO Gaming Chair on NikKTech.
Shuttle XPC nano NS02A Android Fanless PC on Madshrimps.
Motorola Moto G5 and G5 Plus on Techspot.
Team Group T-Force DARK ROG 3000 MHz DDR4 on techPowerUp.
Radeon RX 570 vs. GeForce GTX 1060 3GB on Techspot.



Australia's Square Kilometre Array telescope is now online and already finding things. The Australian Square Kilometre Array Pathfinder telescope has captured a signal emanating from a cosmic event in a galaxy far away, just four days into becoming operational. Known as fast radio bursts (FRBs), the signals are short, sharp spikes of radio waves that last a few milliseconds. Scientists are still pondering what causes FRBs, but believe they stem from powerful events that took place billions of lightyears away from Earth. Discussion here.

Bitcoin and other alt-currencies experienced incredible price rises last week, leading some to regret that they didn't take it seriously earlier. It had a data file containing 1400 Bitcoin on it. No big deal, at the time. Today, those few kilobytes are worth more than $4 million. Discussion of bitcoin continues here and here in the forums.

PC Perspective report from ARM Tech Day. Several days of meetings and presentations left us a bit overwhelmed by what ARM is bringing to market towards the end of 2017 and most likely beginning of 2018. On the surface it appears that ARM has only done a refresh of the CPU and GPU products, but once we start looking at these products in the greater scheme and how they interact with DynamIQ we see that ARM has changed the mobile computing landscape dramatically.



All original content copyright James Rolfe.
All rights reserved. No reproduction allowed without written permission.
Interested in advertising on OCAU? Contact us for info.
Recent Content

Getting Started with Arduino

ADATA Ultimate SU800 256GB SSD

FSP Hydro 700W and Hydro G 850W PSUs

Crucial BX200 SSD

ADATA SP550 240GB SSD

Lexar Jumpdrive M20i Flash Drive

Lexar Jumpdrive M20c Flash Drive