News Archives
Our news archive search is now powered by Google. You can search the main site or the guest-viewable forums. To search the entire forums, log in and use the forum search engine.

Search the main OCAU site with Google: Search OCAU Forums with Google:

View News : Last 7 Days, Last 14 Days, Last 30 Days.

View Monthly Archives.



Thursday Afternoon (3 Comments) (link)
Thursday, 28-July-2016 15:39:59 (GMT +10) - by Agg


Pokemon Go mania continues, with some businesses cashing in by making their premises more poke-friendly. It has been announced that sponsored Pokestops (landmarks where users can go to stock up on supplies) are coming and there's strong speculation that McDonald's is set to be one of the first major Pokestop sponsors. However, until that day comes, marketers around the globe are using the game to their business' advantage. In this post we give you a little bit of inspiration and take a look at four ways savvy brands are embracing the trend.

However one Sydney local council wants less Pokestops in one of their parks. Thousands of players on the hunt for Pokémon have been flocking to Peg Paterson Park over the past two weeks, causing traffic chaos in the quiet waterside suburb and difficulty for emergency services. "There have been a number of concerning instances already including an emergency services vehicle having difficulty reaching an apartment fire due to traffic congestion, traffic accidents, and reports of motorcycles using cycle and footpaths to get around traffic congestion," City of Canada Bay General Manager Gary Sawyer told Domain.

If you're having trouble tracking things down with your GPS, maybe it's not your fault, but that Australia has moved. A team of scientists is about to recalculate the nation's latitude and longitude coordinates, which are currently out by more than 1.5 metres. It will improve the accuracy of all spatial information across the nation for a myriad of services including transportation, personal navigation and surveying. The framework currently in use, known as the Geocentric Datum of Australia, was last updated in 1994. Because Australia sits on the fastest moving continental tectonic plate in the world, coordinates measured in the past continue changing over time.

AMD have unveiled a video card with SSDs onboard. After all, VFX studios like MPC often create scenes that require upwards of 64GB per frame to render. The trouble is, even the most capacious graphics card—AMD's FirePro S9170 server GPU—tops out at 32GB GDDR5, and there are steep cost and design issues with adding more. AMD has come up with another solution. Instead of adding more expensive graphics memory, why not let users add their own in the form of M.2 solid state storage? That's the pitch behind the all new Radeon Pro SSG (solid state graphics), which was revealed at the Siggraph computer graphics conference on Monday. More info here.

It's been 10 years since Intel's 64-bit Core architecture launched - Anandtech look back, and forward to see what's on the way. As part of this piece we will also look at some of the predictions for the future, from the latest (and possibly last) International Technology Roadmap for Semiconductors report, which predicts the stalling of smaller silicon manufacturing nodes over the next 10-15 years.

ArsTechnica report on the future of Moore's Law. Transistors will stop shrinking after 2021, but Moore's law will probably continue, according to the final International Technology Roadmap for Semiconductors (ITRS). The ITRS—which has been produced almost annually by a collaboration of most of the world's major semiconductor companies since 1993—is about as authoritative as it gets when it comes to predicting the future of computing. The 2015 roadmap will however be its last. There's a related and in-depth interview here.

A few people sent in this cautionary tale about how bad code bankrupted a trader, losing them about $400M in 45 minutes. This story is true – this really happened. This is my telling of the story based on what I have read (I was not involved in this). This is the story of how a company with nearly $400 million in assets went bankrupt in 45-minutes because of a failed deployment.

Here's some network monitoring info from RFLAN, thanks mpot. About a year ago I joined up with the Infrastructure Team at RFLAN to assist in running what we believe is the largest LAN Party in Australia. With this brought many technical and logistical challenges I have really enjoyed. Below is an overview of the monitoring infrastructure the team and I created for the last RFLAN event.

If you use LastPass, you need to update to patch a security issue, thanks again mpot.




Thursday Morning Reviews (7 Comments) (link)
Thursday, 28-July-2016 02:43:52 (GMT +10) - by booj


Graphics Cards:
Gigabyte GeForce GTX 1060 G1 GAMING 6GB on Guru3D.
ZOTAC GeForce GTX 1060 AMP! Edition on Modders-Inc.
Palit GameRock Premium GTX 1070 on eTeknix.
Sapphire Nitro+ RX 480 OC 8GB on eTeknix.
Radeon RX 480 vs GeForce GTX 1060 FCAT Frametime Analysis on Guru3D.
Gainward GTX 1060 Phoenix GS on Vortez.

Cases:
In Win 805 Infinity Mid-Tower on Funky Kit.
Antec P380 on techPowerUp.
Streacom F7C Alpha Mini-ITX Case on OCinside.

Cooling:
Angelbird Wings PX1 Heatsink PCIe Adapter on PC Perspective.
Thermaltake Pacific RL360 D5 RGB Water Cooling Kit on ThinkComputers.
Reeven Six Eyes II Fan Controller on Modders-Inc.

Input etc:
ROCCAT Suora Frameless Mechanical Gaming Keyboard on Funky Kit.
Tesoro Gram Spectrum Gaming Keyboard on TechnologyX.
Logitech G502 Proteus Spectrum RGB Tunable Gaming Mouse on NikKTech.
Tesoro GRAM Spectrum RGB Mechanical Gaming Keyboard on Bigbruin.

Misc:
MDD BP5e 480GB M.2 SATA III SSD on Guru3D.
ASUS RT-AC3200 Wireless AC Router on Techgage.
Nitro Concepts C80 Comfort Carbon Class Gaming Chair on eTeknix.
AMD FX-8320 vs Core i5-6600K - 2D Performance on ocaholic.
G.Skill Trident Z 2x16GB DDR4-3200 CL15 Memory Kit on Funky Kit.
Sony Xperia X on Techspot.




Tuesday Morning Reviews (0 Comments) (link)
Tuesday, 26-July-2016 09:18:26 (GMT +10) - by booj


Graphics Cards:
EVGA GTX 1070 SC Gaming ACX 3.0 on LanOC Reviews.
Gigabyte GeForce GTX 1070 Xtreme Gaming on Modders-Inc.
MSI GTX 1060 GAMING X on Vortez.
Overclocking the GTX 1060 with PrecisionX OC on BaelTechReviews.

Storage:
LaCie 2TB Porsche Design USB 3.0 Hard Drive on Bigbruin.
Kingston SSDNow UV400 SSD Review (480GB) on The SSD Review.
OCZ TR150 120GB & 240GB Solid State Drive on Funky Kit.
SanDisk iXpand Memory Case and Battery for iPhone on TweakTown.

Cooling:
Reeven Ouranos RC-1401 Heatsink on Hardware Asylum.
XSPC Raystorm Pro CPU Waterblock on PC Perspective.

Audio:
GAMDIAS Hephaestus v2 Gaming Headset on Benchmark Reviews.
SteelSeries Siberia 350 Gaming Headset on Funky Kit.

Misc:
ASUS Rampage V Edition 10 on ocaholic.
Silverstone Strider Platinum 750W ST75F-PT Overview and Pin-out Guide on Modders-Inc.
ASRock Beebox-S (Intel Core i5-6200U) Mini PC on TweakTown.
Tenda AC15 AC1900 802.11ac Router on Hot Hardware.
Xtorm AP175 Mobile Solar Panel (SolarBooster) on NikKTech.
Razer Naga Hex V2 on Vortez.
APC Power Saving Back-UPS Pro 1500VA (BR1500G) on Custom PC Review.
Moto Z DROID And Moto Z Force DROID With Moto Mods on Hot Hardware.



Time to catch up on some news from while I've been away.

Intel rival ARM is being bought for $32B by SoftBank, a Japanese telecom company. ARM designs customizable chip technology licensed for nearly all major smartphones and many tablets, including Samsung's mobile devices and Apple's iPhone and iPad. ARM's success in mobile made it a major threat to Intel, which has been largely shut out of the mobile chip market. Now, ARM is pushing to get into Intel's most profitable business – high-end microprocessors for the servers that run large data centers.

Another telecom has their chequebook out, with Verizon buying Yahoo for $4.8B, if the expected announcement happens later today. Yahoo was the front door to the web for an early generation of internet users, and its services still attract a billion visitors a month. But the internet is an unforgiving place for yesterday's great idea, and on Sunday, Yahoo reached the end of the line as an independent company.

Also coming to the end of the line is VCR technology, with Japan making the last ever VCR this month. The most surprising part of this is that someone out there is still making VCRs. Funai Electric, the last remaining Japanese company to make the units, has announced that the company will cease production on its VCR units, due to declining sales and difficulty acquiring parts.

The Windows 10 upgrade nagging has reached fever pitch, with only a few days left of the free upgrade offer - but France have warned Microsoft about excessive personal data collection by the OS. After accusations that Windows 10 collects too much data about users, France's National Data Protection Commission (CNIL) has order Microsoft to comply with the French Data Protection Act within three months. The company has been ordered to "stop collecting excessive data and tracking browsing by users without their consent". In addition to this, the chair of CNIL has notified Microsoft that it needs to take "satisfactory measures to ensure the security and confidentiality of user data".

LegitReviews cover a new benchmark, 3DMark Time Spy. This DirectX 12 Feature Level 11_0 benchmark utilizes a pure DirectX 12 game engine that supports features like asynchronous compute, explicit multi-adapter, and multi-threading! The developers opted to use DirectX 12 Feature Level 11_0 to ensuring wide compatibility with DirectX 11 hardware through DirectX 12 drivers. There are higher DirectX 12 Feature Levels, take a look at the Direct3D Feature Level table, but it appears many game developers are going this route to get a good performance and compatibility mix. PCPerspective explore some possible favouritism in the benchmark.

Telstra are rolling out ADSL again, thanks Callan. Telstra CEO Andy Penn, while promising to spend AU$250 million improving the Telstra network, has, without much fuss, re-started investment in ADSL infrastructure. That announcement is in the context of a National Broadband Network that's supposed to make ADSL obsolete. In this blog post, Penn says the mobile network's $50 million enhancement is proceeding, and there's another $200 million for the core network, and for "increasing current ADSL broadband capacity to meet increasing customer demand".



Videocard:
Gigabyte GeForce GTX 1070 G1 Gaming on Legit Reviews
MSI GTX 1060 Gaming X 6G on OCC
MSI GTX 1060 Gaming X Graphics Card on eTeknix
NVIDIA GeForce GTX 1080 Founders Edition 8GB Graphics Card on NikKTech

Motherboard:
ASUS STRIX X99 Gaming Broadwell-E Motherboard on eTeknix
GIGABYTE GA-Z170X-SOC FORCE LGA1151 Motherboard on Madshrimps
GIGABYTE 970-Gaming SLI (AMD 970) Motherboard on TweakTown

Mouse:
Patriot Viper V560 Laser Gaming Mouse on FunkyKit
Logitech MX Master on LanOC
Thermaltake Tt eSports DASHER EXTENDED Gaming Mouse Pad on FunkyKit

Case:
Anidees AI-Crystal Tempered Glass on Guru3D
Phanteks Evolv ATX Tempered Glass Edition on ThinkComputers.org
Cooler Master MasterBox 5 Mid-Tower Chassis on TweakTown
Thermaltake Core P3 ATX Wall Mount Chassis on TweakTown

Misc:
BOXX APEXX 4 Overclocked Desktop Workstation on Techgage
Thermaltake Smart Power Management Platform on ThinkComputers.org
Audioengine HD6 Desktop Computer Speakers on APH Networks
Samsung Portable SSD T3 on TechReport
SilverStone SFX-L 700W Power Supply on PC Perspective
Meizu m3 Note Mobile Phone on Techspot



I've been away for a few weeks, so thanks to booj, aftahours and rezin for keeping the news page busy. I'll get back to normal news posting after the weekend. Thanks also to Ma Baker and the admins for keeping the forums running smoothly. I have to say the biggest surprise when I got back was how everyone has gone mental for Pokemon Go - check out this thread if you've caught the bug.

Anyway, thanks to Chris, mpot and Psychobunny's Wife this week! :)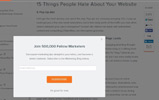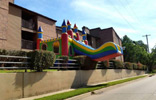 Keyboard/Mouse:
Patriot Viper V760 Mechanical Gaming Keyboard Review (with RGB) on FunkyKit
SteelSeries APEX M800 Keyboard on Tech PowerUp
Cooler Master Masterkeys Lite L on eTeknix
Tt eSPORTS Ventus Z Gaming Mouse on Benchmark Reviews

Videocard:
MSI GeForce GTX 1060 GAMING X on Guru3D
Gigabyte G1 Gaming GTX 1080 Graphics Card on eTeknix
NVIDIA GeForce GTX 460 vs. 760 vs. 960 vs. 1060 on Phoronix
Zotac GeForce GTX 1080 AMP Extreme Edition on FunkyKit
Nvidia GeForce GTX 1070 graphics card on Tech Report
ASUS RX 480 STRIX OC 8 GB on techPowerUp
Nvidia GeForce GTX 1080 & GTX 1070 Founders Edition on Anandtech

Cooling:
Raijintek Atlantis Series Custom Loop Water Cooling on eTeknix
AMD Wraith CPU Cooler on PC Perspective

PSU:
Corsair RM650x PSU on Toms Hardware
Silverstone ST80F-TI 800W PSU on JonnyGuru

Misc:
Turtle Beach Elite Pro Gaming Headset on eTeknix
Mi Air Purifier 2 on FunkyKit
Be Quiet! Silent Base 600 Midi Tower on NikKTech
Acer Predator XB1 XB271HU 144 Hz G-Sync Monitor on Legit Reviews
Synology DS416play Four-Bay Consumer NAS on TweakTown




Wednesday Afternoon Reviews (3 Comments) (link)
Wednesday, 20-July-2016 17:02:18 (GMT +10) - by Agg


Input Etc:
Tesoro GRAM Spectrum RGB Gaming Keyboard on Modders-Inc.
Tesoro GRAM Spectrum RGB Mechanical Gaming Keyboard on LegitReviews.
G.Skill RIPJAWS MX780 RGB Laser Gaming Mouse on FunkyKit.

Storage:
Kingston 512GB SDXC Card Review (Class 10 UHS-1) on TheSSDReview.
QNAP TurboNAS TS-531P-8G NAS Server on NikKTech.

Video Cards:
Palit GeForce GTX 1060 Super Jetstream on Guru3D.
NVIDIA GeForce GTX 1060 Founder's Edition on TechARP.
ASUS ROG STRIX-GTX1070-O8G-GAMING on Bjorn3D.
MSI GeForce GTX 1080 GAMING Z 8G on Guru3D.

Portable & Prebuilt:
A Real Flagship Killer: OnePlus 3 Smartphone on Techgage.
Razer Blade 2016 on TechSpot.
Experiencing NVIDIA's SHIELD With Plex Media Server Streaming Prowess on HotHardware.

Audio Visual:
HiFiMAN Edition X Planar Magnetic Headphones on TechPowerUp.
Razer ManO'War wireless headset on Vortez.
Sennheiser G4ME ZERO Headset on FunkyKit.

Misc:
Crucial Ballistix Elite DDR4-2666 Memory on BenchmarkReviews.
EVGA X99 FTW K Motherboard on Modders-Inc.
GELID Silent Pro 14 PWM Case Fans on MadShrimps.




Nvidia GeForce GTX 1060 Reviews (0 Comments) (link)
Wednesday, 20-July-2016 00:10:38 (GMT +10) - by booj


Hot on the heels of AMD's RX480 release comes the response from Nvidia in the form of the GeForce GTX 1060. Does it have what it takes to win this round? Here is a list of reviews:

eTeknix
Guru3D
Hardware Asylum
Hardware Canucks
Hardware Heaven
Hexus
Hot Hardware
LAN OC Reviews
Legit Reviews
Overclockers Club
PC Perspective
Phoronix (Linux testing)
Techgage
Techpowerup
Tech Report
Techspot
Tom's Hardware
Vortez



Cooling:
EK Water Blocks Performance 280 Starter Liquid Cooling Kit on NikKTech
Scythe Fuma CPU Cooler on Modders Inc
Reeven Four Eyes Touch RFC-03 Fan Controller on APH Networks

Storage:
LaCie Porsche Design Desktop Drive on Benchmark Reviews
Samsung EVO+ 256GB MicroSD Memory Card on Techspot
Corsair Neutron XTi 480 GB SSD on Guru3D
Samsung 850 EVO 4TB 2.5" SATA SSD on PC Perspective
Samsung 4TB 850 Evo SSD on Engadget

Keyboard/Mouse:
Tesoro Gram Spectrum Mechanical Gaming Keyboard on eTeknix
Logitech G810 Orion Spectrum RGB Mechanical Gaming Keyboard on NikKTech
Vortex Pok3r RGB Keyboard on LanOC
Mionix Castor Gaming Mouse on Vortez

Case:
Aerocool Xpredator II Gaming Tower Chassis on Funky Kit
RIOTORO PRISM CR1280 RGB Full-Tower Enclosure on PC Perspective
Primochill Praxis WetBench Test Bench Case on PC Perspective

Misc:
HTC 10 Smartphone on TechARP
Creative Sound BlasterX H7 Headset on eTeknix
G.Skill TridentZ 3866 MHz 2x 4GB DDR4 on Tech Powerup
Samsung Gear Fit2 on Hot Hardware
Devil's Canyon vs. Skylake with the GTX 1080 on BabelTech Reviews



Friday again!






























Motherboard:
BIOSTAR J3160MD Motherboard on Madshrimps
GIGABYTE X99-Ultra Gaming (Intel X99) Motherboard on TweakTown
Gigabyte 970 Gaming SLI Motherboard on Tom's Hardware

Cooling:
Cooler Master MasterLiquid 240mm AIO CPU Cooler on eTeknix
Corsair ML Series Magnetic Levitation Fans on Guru3D

Videocard:
Radeon RX 480 on TechARP
GTX 1070 SLI on LanOC

Case:
Cooler Master MasterBox 5 EATX Mid-Tower Case on Tom's Hardware
Be Quiet! Dark Base Pro 900 PC Case on Techspot

Storage:
Mach Xtreme MX-Barium USB 3.1 Gen1 / USB 3.1 Gen1 Type-C Flash Drive on Madshrimps
Samsung 850 EVO 4TB SSD on Anandtech

Phone/Portable:
TP-LINK Neffos C5 Max Smartphone on TechARP
Meizu M3 note and the Xiaomi Redmi Note 3 on Anandtech
Huawei MateBook on Legit Reviews

Misc:
ECS LIVA Core Mini-PC on techPowerUp
G.Skill RIPJAWS KM780 RGB Mechanical Gaming Keyboard on FunkyKit
NVIDIA VR Funhouse Game on Techgage
Core i7-6900K vs Core i7-5960X - 2D Performance on ocaholic
32GB Crucial Ballistix Sport LT DDR4 Memory on eTeknix
Inateck FE2010 USB 3.0 Portable 2.5-inch Enclosure on Legit Reviews




Wednesday Afternoon Reviews (0 Comments) (link)
Wednesday, 13-July-2016 13:42:04 (GMT +10) - by booj


Motherboards & CPUs:
ASRock X99 Taichi on TweakTown.
Gigabyte X99 Ultra Gaming on ocaholic.
Intel Core i7-6950X on Hardware Secrets.

Graphics Cards:
Gigabyte GeForce GTX 1070 G1 GAMING on Guru3D.
EVGA GeForce GTX 1070 SuperClocked 8 GB on Techpowerup.
ZOTAC GeForce GTX 1080 AMP! Extreme on TweakTown.

Storage:
Kingston Data Traveler 2000 64GB USB 3.0 Flash Drive on Bigbruin.
Toshiba TransMemory-EX II 128 GB USB 3.0 on Techpowerup.
Samsung 850 EVO 4TB 2.5" SATA SSD on PC Perspective.
Crucial MX200 250GB Two-, Three- and Four-Way SSD RAID on OCinside.
Samsung 850 EVO SSD Review (4TB) on The SSD Review.

Cases:
Cooler Master MasterBox 5 Case on ThinkComputers.
Cooler Master Masterbox 5 on LanOC Reviews.
Cooler Master Masterbox 5 Case on Hardware Asylum.
Primochill WetBench Test Bench on PC Perspective.

Misc:
HP Spectre 13 Notebook on Hot Hardware.
Huawei P9 Smartphone on Techspot.
Sennheiser MOMENTUM On-Ear Wireless Headphones on Funky Kit.
Netgear Nighthawk X4 EX7300 AC2200 Wireless Range Extender on TweakTown.
Thermaltake Smart DPS G 700W Power Supply Unit on NikKTech.



Nvidia have revealed their new GeForce GTX 1060 Graphics Card. PC Perspective, Legit Reviews and many others have coverage.

Could this be ultimate computer monitor? I'll have one thanks! The 5 grand price tag is tough to swallow though. Dell's new UltraSharp UP3017Q is a monster, a 30-inch 4K display with a huge 120Hz refresh rate - oh, and it's an OLED panel

Pokemon has taken over the world it seems, and this is just the beginning. Shares in Japan's Nintendo Co Ltd (7974.T) soared again on Monday, bringing market-value gains to $7.5 billion in just two days as investors cheered the runaway success of Pokemon GO - its first long-awaited venture in mobile gaming.

Bitcoin Mining has become less productive by half. Before 9 July, a regular reward of 25 bitcoins was handed out to those who were first to verify which coins had been spent. Now, the leading team of "miners" who verify a chunk of global transactions will receive only 12.5 bitcoins. The halving of the reward is scheduled to take place every four years to limit bitcoin inflation.

The AMD Radeon RX480 PCIe overdraw controversy appears to have been solved with the release of the latest 16.7.1 driver. Coverage on TechARP, Legit Reviews, Hot Hardware and PC Perspective.

The original code from the 1960's Apollo 11 mission has been posted in it's entirety. Thanks Rezin! the code itself remained somewhat obscure to many of today's software developers. That was until last Thursday (July 7), when former NASA intern Chris Garry uploaded the software in its entirety to GitHub.




Tuesday Morning Reviews (0 Comments) (link)
Tuesday, 12-July-2016 01:05:11 (GMT +10) - by booj


Graphics Cards:
Gigabyte GTX 1070 G1 Gaming on LanOC Reviews.
ASUS STRIX GAMING GTX 1080 on eTeknix.
NVIDIA GeForce GTX 1060 Unboxing & Hands-On Preview on TechARP.

Storage:
OCZ RD400 (512GB) PCIe MVM2 M.2 SSD on Bjorn3D.
Zotac Sonix 480GB PCIe NVMe Solid State Drive on eTeknix.
Asustor AS3202T 2-Bay NAS on Techpowerup.
Synology DiskStation DS916+ NAS on Legion Hardware.
OCZ RD400A 512GB Solid State Drive on APH Networks.

Cases:
Cooler Master MasterBox 5 Case on Legit Reviews.
SilverStone Redline Series RL05 Mid-Tower on eTeknix.
Cooler Master Masterbox 5 on Funky Kit.

Cooling:
Phononic HEX 2.0 Thermoelectric CPU Cooler on TweakTown.
Silverstone TD03-SLIM AIO CPU Cooler on Modders-Inc.
Scythe Fuma CPU Cooler on ThinkComputers.

Audio:
Sennheiser MOMENTUM 2.0 Over-Ear Headphones on Funky Kit.
Sennheiser MOMENTUM In-Ear Earphones on Funky Kit.

Networking:
Linksys EA9500 Max-Stream AC5400 MU-MIMO Gigabit Router on Madshrimps.
Amped Wireless Athena-EX AC2600 Wi-Fi Range Extender on TweakTown.
Bitdefender BOX Home Network Security on Bigbruin.

Misc:
Intel Skull Canyon NUC6i7KYK on Techspot.
AMD Athlon X4 845 Processor (Carrizo) on Guru3D.
Corsair LAPDOG Gaming Control Center on techPowerUp.
Ozone Neon 3K Mouse on Vortez.



Friday again!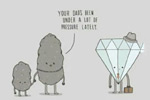 Friday Morning Reviews (0 Comments) (link)
Friday, 8-July-2016 11:38:21 (GMT +10) - by booj


Motherboards & CPUs:
Gigabyte X99-Ultra Gaming on Techpowerup.
Supermicro SuperO C7Z170-M on TweakTown.
AMD FX-6350 CPU on Hardware Secrets.

Graphics Cards:
EVGA GeForce GTX 1080 FTW GAMING ACX 3.0 on TweakTown.
EVGA GeForce GTX 1070 SC Gaming on Guru3D.
ZOTAC GTX 1080 AMP! Extreme on Vortez.

Storage:
Micron 9100 MAX 2.4TB Enterprise PCIe NVMe SSD on Guru3D.
Micron 9100 MAX NVMe PCIe Enterprise SSD on Hot Hardware.
Micron 9100 MAX 2.4TB U.2 Enterprise SSD on PC Perspective.
Corsair Neutron XTi 480GB SSD on Madshrimps.

Cases:
Streacom FC10 Alpha Fanless Chassis on NikKTech.
Cooler Master MasterBox 5 on Techgage.
Cooler Master MasterBox 5 on Benchmark Reviews.

Input etc:
Corsair K70 Rapid Fire Keyboard on ocaholic.
Thrustmaster 599XX EVO Alcantara Wheel on PC Perspective.
Steelseries Apex M500 on ocaholic.

Notebooks:
Lenovo ThinkPad X1 Yoga on TweakTown.
HP Spectre on Techspot.

Cooling:
Cooler Master Hyper 212X on Techpowerup.
Cryorig H5 Ultimate CPU Cooler on Modders Inc.

Misc:
HyperX Cloud Revolver Gaming Headset on Legit Reviews.
Zotac ZBOX PI220 Pico Mini-PC on Funky Kit.
Asus RT-AC88U router & RP-AC68U repeater on The Tech Report.



Car-jacking is now become car-hacking. Thieves are using laptop computers more and more these days to bypass ignition systems. The thief, says the NICB's Mr. Morris, likely used the laptop to manipulate the car's computer to recognize a signal sent from an electronic key the thief then used to turn on the ignition. The computer reads the signal and allows the key to turn.

A few GTX 1060 Firestrike screenshots have been circulating around a few sites, which looks like is going to give the Radeon RX 480 a run for its money. In fitting with Nvidia's generational leap and price drops compared to the 900 series, the GTX 1060 is expected to launch at $249 to put serious pressure on AMD in the mainstream, sub-$300 bracket.

The 'celebgate' hacker has pled guilty for creating the booby-trapped websites that stole login data that led to stealing login names and passwords to over 300 iCloud and Gmail accounts. The DoJ said although the charge of computer hacking had been brought against Majerczyk as a result of its investigation into celebgate, there was no evidence linking him to the actual leaks of intimate images.

Apple has obtained a patent to block smartphone cameras, intended to be used at concerts. The patent describes a smartphone camera receiving coded infrared signals beamed from emitters in public places.

Google has extended their Youtube Red / Google Play music trial to four months for new subscribers.

Arstechnica have TweakTown have compared two RX 480s vs a Single GTX 1080.

A Darwin Police Station has put out the following warning to any new Pokemon Go Players up there..."For those budding Pokemon Trainers out there using Pokemon Go - whilst the Darwin Police Station may feature as a Pokestop, please be advised that you don't actually have to step inside in order to gain the pokeballs. It's also a good idea to look up, away from your phone and both ways before crossing the street. That Sandshrew isn't going anywhere fast. Stay safe and catch 'em all!". More information here on Engadget.

A Geforce GTX 10-Series NFAN meet up is being held this month in Brisbane/Auckland/Sydney. We would like to invite you to an exclusive evening with the NVIDIA Australia and New Zealand team for an exciting time of the latest gaming experiences driven by PASCAL. Learn about what NVIDIA has planned in the future, play some games, win prizes and meet other members of the community. More info here on the Geforce forums.




Wednesday Morning Reviews (0 Comments) (link)
Wednesday, 6-July-2016 10:07:37 (GMT +10) - by booj


Motherboards & CPUs:
ASUS ROG Rampage V Extreme 10 on TweakTown.
Gigabyte X99 Phoenix SLI on Modders-Inc.
Devil's Canyon i7-4790K vs. Skylake i7-6770K using the RX 480 on Babel Tech Reviews.

Graphics Cards:
EVGA GeForce GTX 1080 FTW GAMING ACX 3.0 on Bjorn3D.
Palit GTX 1080 GameRock Premium 8 GB on techPowerUp.
AMD Radeon RX 480 Undervolting Performance on Legit Reviews.
GTX 1080 SLI on Techspot.

Storage:
Toshiba Q300 Pro 256GB SSD on NikKTech.
Samsung SM961 1TB M.2 NVMe PCIe SSD on TweakTown.
Crucial MX300 750GB SATA 6Gb/s SSD on Funky Kit.
Toshiba OCZ RD400 512GB PCIe NVMe SSD on Custom PC Review.
Asustor AS-6208T NAS on Guru3D.

Cases:
Phanteks Enthoo Evolv ATX Tempered Glass on ocaholic.
SilverStone Redline RL05 on APH Networks.
BitFenix Pandora ATX on techPowerUp.

Input etc:
Cougar DeathFire Gaming Combo on Vortez.
Tesoro Gram Spectrum Keyboard on ocaholic.

Laptops:
ASUS ROG Strix GL502VT-GS74 Gaming Laptop on Hot Hardware.
Lenovo ThinkPad X1 Yoga 2-in-1 on PC Perspective.

Misc:
Fitbit Blaze Fitness Band on LanOC Reviews.
TP-LINK Neffos C5 Max Smartphone on Madshrimps.
Avegant Glyph – the Mobile Personal Theater on Bjorn3D.
Bose SoundLink Mini II on LanOC Reviews.
Corsair Dominator Platinum ROG DDR4-3200 16GB DC Memory Kit on TweakTown.



There's quite a bit of talk about the power consumption issues facing the newly released Radeon RX 480. PC Perspective goes a bit more in depth, here, also here on Anandtech.

Telstra has annouced it is spending $250 million to fix its mobile and fixed broadband network. Over the next 12 months, $100 million will go upgrading its "core network", $100 million to increase its ADSL capacity, and the $50 million upgrade to its mobile network.

Scientists have invented a battery that operates on the same principals as an hourglass. It's just a proof-of-concept design at the moment, but Chang et al. are confident they can build a viable prototype. And when they do, it could prove to be game-changer for, say, scaling up wind and solar power systems, by providing larger grid-connected storage systems.

Google maps has had a 700 trillion pixel makeover, now with cloud-less imagery. The new maps make use of NASA's Landsat 8 satellite launched in 2013, which captures twice as many images every day than the previous satellite used.

The first fatality from a self-driving car has been reported in Florida where a 40 years old man has died. Tesla, which said the driver was ultimately responsible for the vehicle's action even when in autopilot mode, said both the driver and the car failed to notice the tractor trailer "against a brightly lit sky" and the brakes failed to kick in.

Tweaktown have posted their Tweak Guide for Doom. Doom is the first game to employ id Software's id Tech 6 engine, and does well to show off what it can do with impressive, high quality graphics and the best performance optimization I've seen since Alien: Isolation. In this guide, I'll take a look at both to help you achieve a nice balance as needed.

Microsoft's 'Play Anywhere' is getting released in a few months for Xbox and PC. Once you do that, you'll be able to buy eligible titles for your PC and play them on your Xbox One (or vice versa). And you won't just be playing two separate copies of the same game, which would get annoying. Any progress you make in a game will be saved and shared to both your PC and your Xbox One, in addition to your achievements and any downloadable content you've purchased on either platform for a particular game.

Sniper found this site where you put an address in and it shows it being attacked by aliens. The kids had fun with this!



Scorptec is running their biggest giveaway ever. Up for grabs is an Intel Extreme 1080 Gaming PC valued at $6,383!

Click here to enter. Discussion here.

Good luck everyone! Winner gets drawn August 1st.



Case:
Cooler Master MasterBox 5 Computer Case on APH Networks
Phanteks Evolv Tempered Glass Case on Benchmark Reviews

Storage:
Techman XC100E5C 1.6TB Enterprise PCIe NVMe SSD on TweakTown
Synology DS916+ Four-Bay Consumer NAS on TweakTown
ADATA Premier Pro SP900 256GB M.2 SSD on Funky Kit
Drobo 5N NAS on Modders-Inc
Toshiba HK4R Enterprise SSD Review (1920GB) on The SSD Review

Audio:
Razer ManO'War Wireless PC Gaming Headset on Madshrimps
Jabra Sport Pulse Wireless Earbuds on NikKTech
Jabra Evolve 80 Headset on FunkyKit

Network:
TP-LINK AC3200 Wireless Tri-Band Gigabit Router on Madshrimps
ZyXEL's AC2200 Wireless Gigabit Router on Channel Pro Network
D-Link AC3200 Ultra Wi-Fi Router on Channel Pro Network
Linksys LAPAC1750PRO Wireless Access Point on Channel Pro Network

Videocard:
EVGA GeForce GTX 1070 SuperClocked Video Card on Madshrimps
MSI GeForce GTX 1080 SEA HAWK X on Guru3D
AMD Radeon RX 480 4GB versus Radeon RX 480 8GB on Legit Reviews

Misc:
SJCAM M20 vs GoPro Hero 4 vs SJ4000 Comparison on FunkyKit
Tt eSPORTS Contour Mobile Gaming Controller on ThinkComputers.org
Yuxiang 668-A3 Quadcopter Drone on Mod Synergy
Umi Touch Mobile Phone on Tech Spot
Tt eSPORTS Level 10M Advanced Gaming Mouse on Funkykit
GIGABYTE X99-Designare EX (Intel X99) Motherboard on TweakTown
Samsung CF591 Curved Monitor on Hot Hardware



Friday again!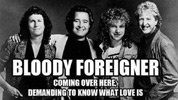 AMD Radeon RX480 Reviews (4 Comments) (link)
Thursday, 30-June-2016 07:13:49 (GMT +10) - by booj


Late last night AMD launched their next generation Polaris based RX480 Graphics Card. Is it the compelling mid range GPU AMD has been touting? Here is a list of reviews:

Anandtech
Custom PC Review
Guru3D
Hardware Canucks
Hardware Heaven
Hot Hardware
LanOC Reviews
Legit Reviews
PC Perspective
Phoronix (Tested with Linux)
Tech ARP
Techgage
TechPowerUp
TechPowerUp (Crossfire)
Techspot
The Tech Report
TweakTown




Wednesday Morning Reviews (0 Comments) (link)
Wednesday, 29-June-2016 08:37:51 (GMT +10) - by booj


Motherboards:
GIGABYTE X99-Phoenix SLI (Intel X99) on TweakTown.
Gigabyte X99 Designare EX on Hardware Asylum.

Graphics Cards:
MSI GTX 1070 Gaming X 8 GB on Techpowerup.
EVGA GeForce GTX 1080 SC Gaming ACX 3.0 on Legit Reviews.
MSI GeForce GTX 1070 Gaming X 8G on TweakTown.
NVIDIA GeForce GTX 1070 on TechGage.

Cases:
Thermaltake CORE P5 Open Air Mid Tower Case on Modders-Inc.
Fractal Design CORE 500 Mini-ITX Small Form Factor Chassis on TweakTown.
Raidmax Narwhal Midi Tower on NikKTech.
be quiet! Dark Base Pro 900 on Vortez.
Be Quiet! Dark Base 900 PRO on Guru3D.

Cooling:
Cryorig A40 AIO Water Cooler on OCinside.
Alphacool Eisbaer 240mm AIO Liquid CPU Cooler on Legit Reviews.
Alphacool Eisbaer 240 on techPowerUp.
Alphacool Eisbaer 240 Liquid CPU Cooler on NikKTech.

Input etc:
Corsair's K70 RGB Rapidfire gaming keyboard on The Tech Report.
Bloody B188 Light Strike Keyboard on Benchmark Reviews.
SteelSeries Rival 700 Gaming Mouse on Funky Kit.

Mobile and Laptops:
Razer Blade Stealth on Hot Hardware.
Acer Chromebook 14 on Techspot.
HTC 10 Smartphone on ThinkComputers.
Huawei MateBook on PC Perspective.

Misc:
Synology Diskstation DS416j NAS on OCC.
GELID ZenTree USB Charging Station on TechARP.
Intel Compute Stick on Anandtech.
Roam-e Flying Selfie Drone on CNET.
Razer ManO'War Wireless PC Gaming Headset on Madshrimps.



All original content copyright James Rolfe.
All rights reserved. No reproduction allowed without written permission.
Interested in advertising on OCAU? Contact us for info.
Recent Content

Crucial BX200 SSD

ADATA SP550 240GB SSD

Lexar Jumpdrive M20i Flash Drive

Lexar Jumpdrive M20c Flash Drive

Thecus N5810PRO 5-Bay UPS NAS

Synology DS715

Ainol Mini PC