News Archives
Our news archive search is now powered by Google. You can search the main site or the guest-viewable forums. To search the entire forums, log in and use the forum search engine.

Search the main OCAU site with Google: Search OCAU Forums with Google:

View News : Last 7 Days, Last 14 Days, Last 30 Days.

View Monthly Archives.



Sunday Morning Reviews (0 Comments) (link)
Sunday, 5-July-2015 10:16:38 (GMT +10) - by booj


Motherboards & CPUs:
Intel Core i7-5775C 3.3GHz Broadwell LGA-1150 CPU Performance Overview on TweakTown.
Gigabyte X99M-Gaming 5 on ocaholic.

Graphics Cards:
EVGA GeForce GTX 980 Ti Superclocked on Bjorn3d
EVGA GeForce GTX 980 Ti Superclocked+ on Techgage.
MSI GeForce GTX 980 Ti Gaming 6 GB on techPowerUp.
XFX R9 390X Double Dissipation on Vortez.
AMD Radeon R9 Fury X on Legion Hardware.
AMD Radeon R9 390X CrossFire Scaling on ocaholic.
AMD Radeon R9 Fury X Video Cards in CrossFire on TweakTown.
AMD Radeon R9 Fury X on Anandtech.

Storage:
VisionTek 240GB Go Drive on Bjorn3d.
Kingston HyperX Savage 240GB SSD on APH Networks.
Samsung EVO+ and PRO+ Micro SD on PureOverclock.
Kingston HyperX Savage SSD 240GB on Neoseeker.
Netgear ReadyNAS 202 on techPowerUp.
Samsung SM951 256GB NVMe PCIe SSD on Custom PC Review.
Akitio Thunder2 Quad Mini External Storage Enclosure on TweakTown.

Cases:
SilverStone Fortress FT05 on Bjorn3d.
Bitfenix Aegis on Modders-Inc.

Input etc:
CHERRY MX Board 6.0 Keyboard on Techgage.
Ozone Strike Pro Backlit Mechanical Gaming Keyboard on OCC.
Noko Leatherworks TKL Wrist Rest on LanOC.
Saitek X-55 Rhino HOTAS System on NikKTech.

Misc:
Corsair HG10 A1 Bracket + H80i GT Cooler on Madshrimps.
ASRock Beebox (N3000) Fanless Small Form Factor PC on TweakTown.



Thanks to Andrew and Brian this week!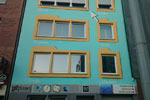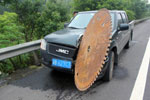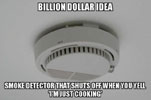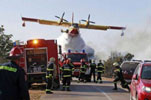 Thursday Night Reviews (0 Comments) (link)
Thursday, 2-July-2015 23:57:09 (GMT +10) - by Agg


Portable & Prebuilt:
Dell Inspiron 13 7000 Special Edition 2-in-1 on HotHardware.
LG G4 vs. Samsung Galaxy S6 edge - The Battle of Android on Tweaktown.

Video Cards:
Zotac GeForce GTX 980 Ti AMP! Extreme on Guru3D.
NVIDIA GeForce GTX 980 Ti SLI in 4K Surround, or 6480x3840 on Tweaktown.
PowerColor Radeon R9 390 PCS+ 8GB on Guru3D.
Retail AMD Fury X Sound Testing - Pump Whine Investigation on PCPerspective.
AMD R9 Fury X 4GB Graphics Card Crossfire on eTeknix.
AMD Radeon R9 Fury X on TechSpot.
PowerColor Radeon R9 390 PCS+ 8 GB on TechPowerUp.

Cooling:
NZXT Kraken X41 CPU Cooler in BenchmarkReviews.
Thermaltake Commander FT Touchscreen Fan Controller on Tweaktown.
be quiet! Shadow Rock LP Cooler on NeoSeeker.

Input Etc:
Razer Naga EPIC Chroma mouse on Vortez.
Logitech G303 Daedalus Apex Gaming Mouse on LegitReviews.

Cases:
Be Quiet! Silent Base 800 Midi Tower on NikKTech.
Fractal Design Node 202 on OCAholic.

Misc:
D-Link DCS-935L HD Wi-Fi Camera on Tweaktown.
Corsair HX1200i 1200W on ThinkComputers.
Batman Arkham Knight Gameplay And Performance Review on HotHardware.
Corsair Neutron XT 240 GiB SSD on HWSecrets.



How did I find time to write this review? Well, for a start I haven't spent hours looking for my keys, now I have a Tile on them: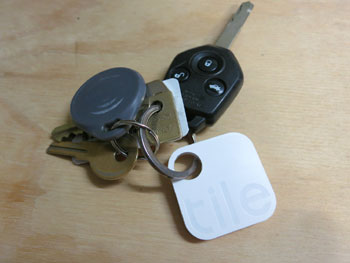 click for the review!






Wednesday Morning (1 Comments) (link)
Wednesday, 1-July-2015 11:10:13 (GMT +10) - by Agg


The Washington Post have an interesting historical article about a group of hackers testifying before the US Congress about internet security, back in 1998 - and how little has changed since, thanks mpot. The seven young men sitting before some of Capitol Hillís most powerful lawmakers werenít graduate students or junior analysts from some think tank. No, Space Rogue, Kingpin, Mudge and the others were hackers who had come from the mysterious environs of cyberspace to deliver a terrifying warning to the world.

Closer to home, an Australian anti-piracy crusader wants to tell everyone why illicit downloading is bad. Graham Burke is obsessed with three things right now: online piracy, Queensland rainfall trends and his bathroom scales. I'm at Rockpool Bar & Grill in Sydney's CBD to have lunch with Burke, perhaps the most influential person in Australia's internet piracy debate and a man known to stalk parliament as a lobbyist.

It's not delivered by drones, but Amazon have launched a one-hour delivery service in London. Nope, not April 1st, I checked. Amazon.com Inc launched its one-hour delivery service, Prime Now, for select areas of London on Tuesday and said it would expand the program to additional cities in the United Kingdom by the end of the year. For a fee of 6.99 pounds, Amazon Prime members can have orders worth 20 pounds ($31.43) or more delivered in one hour, the company said on its UK website on Tuesday.

Google Earth is 10 years old. 2005 was the beginning of Google Earthís evolution, as well. In August of that year, Hurricane Katrina showed us how useful mapping tools like Earth could be for crisis response efforts. Rescue workers compared before and after Satellite imagery in Google Earth to better locate where people were stranded. And in the years after, with more than 2 billion downloads by people in nearly every country in the world, Earth has enabled people to discover new coral reefs, journey to the Moon and into deep space, find long-lost parents, clear landmines and much more.

Microsoft are looking at how to use Minecraft in Education. Iím personally excited by how educators are incorporating Minecraft into their curriculum and what their students are picking up in this immersive learning environment. Elementary students in Seattle are learning foundational math skills by calculating perimeter, area and volume in Minecraft during a Saturday math program. Middle school students in Los Angeles are learning about major world religions as part of their humanities class. They are visiting sacred sites in their city, researching international sites and then building them in Minecraft.

MIT are working on software that can fix itself. At the Association for Computing Machineryís Programming Language Design and Implementation conference this month, MIT researchers presented a new system that repairs dangerous software bugs by automatically importing functionality from other, more secure applications. Surely just one more step on the road to the future enslavement of mankind!



Audio:
Tt eSPORTS Isurus Pro In-Ear Gaming Headset on TweakTown
Asus Strix 7.1 on Hardware Heaven

Case:
Be Quiet Silent Base 800 Case on Hardware Asylum
Corsair Carbide 100R Silent Edition Chassis on Legit Reviews
SilverStone Fortress FT04 Case on ThinkComputers.org
Fractal Design Define S Case on Tech Report

Keyboard/Mouse:
Turtle Beach Impact 700 Mechanical Keyboard on APH Networks
Tt eSPORTS Commander Gaming Gear Combo on Think Computers
Razer Firefly Mousemat on Vortez

Storage:
WD My Cloud EX4100 4-Bay Expert Series 16TB NAS on eTeknix
QNAP TVS-871U-RP-i3-4G NAS Server on NikKTech
Synology DiskStation DS1515 NAS on Techspot

Videocard:
MSI GeForce GTX 980 Ti Gaming OC on Guru3D
MSI R9 380 Gaming 4G on PureOverclock
PowerColor PCS+ R9 380 on LanOC Reviews

CPU/RAM/Mobo:
eDRAM Overclocking on the Intel Core i7-5775C Broadwell CPU on Legit Reviews
G.Skill Ripjaws4 F4-3000C15Q-16GRBB on Tech Powerup
ASRock Fatal1ty Z97X Killer/3.1 Motherboard on Hardware Secrets

Misc:
SpotCam HD Camera on OC Inside
ASUS MG279Q 27-in 1440P 144Hz IPS 35-90Hz FreeSync Monitor on PC Perspective




Monday Afternoon Reviews (0 Comments) (link)
Monday, 29-June-2015 14:35:39 (GMT +10) - by Agg


Cases:
Antec Signature S10 on SilentPCReview.
Phanteks Enthoo Evolv ITX Mini Tower on SilentPCReview.
Fractal Design Define S Tower on SilentPCReview.
Zalman Z11 Neo on SilentPCReview.
Corsair Carbide 500R on SilentPCReview.
Cooltek GT-04 on OCAholic.

Portable & Prebuilt:
Logic Supply ML100G-10 Fanless NUC PC on SilentPCReview.
Zotac ZBOX CI321 Fanless Nano PC on SilentPCReview.
Mlais M7 Smartphone on MadShrimps.
The Intel Atom x3 (SoFIA) Debuts In The JOI Phone 5 & JOI 7 Lite on TechARP.
Samsung Galaxy S6 Edge on LanOC.
Amazon Kindle Paperwhite (2015) on Techgage.

Power Supply:
Seasonic Snow Silent 750W on PCPerspective.
Enermax Triathlor Eco 650W 80 PLUS Bronze Power Supply on Tweaktown.

Storage:
ICYDOCK ExpressCage Two and Four Bay Drive Cages on Tweaktown.
Samsung PRO+ 64GB MicroSDXC Memory Card on Tweaktown.
Toshiba AL13SXB60EN 600GB SAS 12Gb/s HDD on NikKTech.
Synology DiskStation BeyondCloud Mirror 3TB on HotHardware.

Cooling:
Corsair Hydro Series H80i GT watercooler on TechPowerUp.
Scythe Ashura CPU cooler on OCClub.

Software:
Batman Arkham Knight Gaming Performance Benchmarked on LegitReviews.
Batman: Arkham Knight Benchmarked, Performance Review on TechSpot.

Misc:
PowerColor PCS+ AXR9 390X 8GB Video Card on LegitReviews.
Gigabyte X99-UD4P Haswell-E motherboard on SilentPCReview.



All original content copyright James Rolfe.
All rights reserved. No reproduction allowed without written permission.
Interested in advertising on OCAU? Contact us for info.
Recent Content

Silicon Power USB Gift Pack

Google Chromecast

MyGica ATV510B Enjoy TV

Thecus N5550

SiliconDust HDHomeRun Dual

Intel Haswell on MSI Z87 MPOWER

Corsair AX860i PSU