News Archives
Our news archive search is now powered by Google. You can search the main site or the guest-viewable forums. To search the entire forums, log in and use the forum search engine.

Search the main OCAU site with Google: Search OCAU Forums with Google:

View News : Last 7 Days, Last 14 Days, Last 30 Days.

View Monthly Archives.



Tuesday Morning Reviews (0 Comments) (link)
Tuesday, 26-July-2016 09:18:26 (GMT +10) - by booj


Graphics Cards:
EVGA GTX 1070 SC Gaming ACX 3.0 on LanOC Reviews.
Gigabyte GeForce GTX 1070 Xtreme Gaming on Modders-Inc.
MSI GTX 1060 GAMING X on Vortez.
Overclocking the GTX 1060 with PrecisionX OC on BaelTechReviews.

Storage:
LaCie 2TB Porsche Design USB 3.0 Hard Drive on Bigbruin.
Kingston SSDNow UV400 SSD Review (480GB) on The SSD Review.
OCZ TR150 120GB & 240GB Solid State Drive on Funky Kit.
SanDisk iXpand Memory Case and Battery for iPhone on TweakTown.

Cooling:
Reeven Ouranos RC-1401 Heatsink on Hardware Asylum.
XSPC Raystorm Pro CPU Waterblock on PC Perspective.

Audio:
GAMDIAS Hephaestus v2 Gaming Headset on Benchmark Reviews.
SteelSeries Siberia 350 Gaming Headset on Funky Kit.

Misc:
ASUS Rampage V Edition 10 on ocaholic.
Silverstone Strider Platinum 750W ST75F-PT Overview and Pin-out Guide on Modders-Inc.
ASRock Beebox-S (Intel Core i5-6200U) Mini PC on TweakTown.
Tenda AC15 AC1900 802.11ac Router on Hot Hardware.
Xtorm AP175 Mobile Solar Panel (SolarBooster) on NikKTech.
Razer Naga Hex V2 on Vortez.
APC Power Saving Back-UPS Pro 1500VA (BR1500G) on Custom PC Review.
Moto Z DROID And Moto Z Force DROID With Moto Mods on Hot Hardware.



Time to catch up on some news from while I've been away.

Intel rival ARM is being bought for $32B by SoftBank, a Japanese telecom company. ARM designs customizable chip technology licensed for nearly all major smartphones and many tablets, including Samsung's mobile devices and Apple's iPhone and iPad. ARM's success in mobile made it a major threat to Intel, which has been largely shut out of the mobile chip market. Now, ARM is pushing to get into Intel's most profitable business – high-end microprocessors for the servers that run large data centers.

Another telecom has their chequebook out, with Verizon buying Yahoo for $4.8B, if the expected announcement happens later today. Yahoo was the front door to the web for an early generation of internet users, and its services still attract a billion visitors a month. But the internet is an unforgiving place for yesterday's great idea, and on Sunday, Yahoo reached the end of the line as an independent company.

Also coming to the end of the line is VCR technology, with Japan making the last ever VCR this month. The most surprising part of this is that someone out there is still making VCRs. Funai Electric, the last remaining Japanese company to make the units, has announced that the company will cease production on its VCR units, due to declining sales and difficulty acquiring parts.

The Windows 10 upgrade nagging has reached fever pitch, with only a few days left of the free upgrade offer - but France have warned Microsoft about excessive personal data collection by the OS. After accusations that Windows 10 collects too much data about users, France's National Data Protection Commission (CNIL) has order Microsoft to comply with the French Data Protection Act within three months. The company has been ordered to "stop collecting excessive data and tracking browsing by users without their consent". In addition to this, the chair of CNIL has notified Microsoft that it needs to take "satisfactory measures to ensure the security and confidentiality of user data".

LegitReviews cover a new benchmark, 3DMark Time Spy. This DirectX 12 Feature Level 11_0 benchmark utilizes a pure DirectX 12 game engine that supports features like asynchronous compute, explicit multi-adapter, and multi-threading! The developers opted to use DirectX 12 Feature Level 11_0 to ensuring wide compatibility with DirectX 11 hardware through DirectX 12 drivers. There are higher DirectX 12 Feature Levels, take a look at the Direct3D Feature Level table, but it appears many game developers are going this route to get a good performance and compatibility mix. PCPerspective explore some possible favouritism in the benchmark.

Telstra are rolling out ADSL again, thanks Callan. Telstra CEO Andy Penn, while promising to spend AU$250 million improving the Telstra network, has, without much fuss, re-started investment in ADSL infrastructure. That announcement is in the context of a National Broadband Network that's supposed to make ADSL obsolete. In this blog post, Penn says the mobile network's $50 million enhancement is proceeding, and there's another $200 million for the core network, and for "increasing current ADSL broadband capacity to meet increasing customer demand".



Videocard:
Gigabyte GeForce GTX 1070 G1 Gaming on Legit Reviews
MSI GTX 1060 Gaming X 6G on OCC
MSI GTX 1060 Gaming X Graphics Card on eTeknix
NVIDIA GeForce GTX 1080 Founders Edition 8GB Graphics Card on NikKTech

Motherboard:
ASUS STRIX X99 Gaming Broadwell-E Motherboard on eTeknix
GIGABYTE GA-Z170X-SOC FORCE LGA1151 Motherboard on Madshrimps
GIGABYTE 970-Gaming SLI (AMD 970) Motherboard on TweakTown

Mouse:
Patriot Viper V560 Laser Gaming Mouse on FunkyKit
Logitech MX Master on LanOC
Thermaltake Tt eSports DASHER EXTENDED Gaming Mouse Pad on FunkyKit

Case:
Anidees AI-Crystal Tempered Glass on Guru3D
Phanteks Evolv ATX Tempered Glass Edition on ThinkComputers.org
Cooler Master MasterBox 5 Mid-Tower Chassis on TweakTown
Thermaltake Core P3 ATX Wall Mount Chassis on TweakTown

Misc:
BOXX APEXX 4 Overclocked Desktop Workstation on Techgage
Thermaltake Smart Power Management Platform on ThinkComputers.org
Audioengine HD6 Desktop Computer Speakers on APH Networks
Samsung Portable SSD T3 on TechReport
SilverStone SFX-L 700W Power Supply on PC Perspective
Meizu m3 Note Mobile Phone on Techspot



I've been away for a few weeks, so thanks to booj, aftahours and rezin for keeping the news page busy. I'll get back to normal news posting after the weekend. Thanks also to Ma Baker and the admins for keeping the forums running smoothly. I have to say the biggest surprise when I got back was how everyone has gone mental for Pokemon Go - check out this thread if you've caught the bug.

Anyway, thanks to Chris, mpot and Psychobunny's Wife this week! :)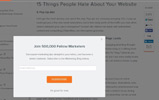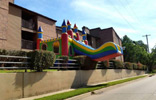 Keyboard/Mouse:
Patriot Viper V760 Mechanical Gaming Keyboard Review (with RGB) on FunkyKit
SteelSeries APEX M800 Keyboard on Tech PowerUp
Cooler Master Masterkeys Lite L on eTeknix
Tt eSPORTS Ventus Z Gaming Mouse on Benchmark Reviews

Videocard:
MSI GeForce GTX 1060 GAMING X on Guru3D
Gigabyte G1 Gaming GTX 1080 Graphics Card on eTeknix
NVIDIA GeForce GTX 460 vs. 760 vs. 960 vs. 1060 on Phoronix
Zotac GeForce GTX 1080 AMP Extreme Edition on FunkyKit
Nvidia GeForce GTX 1070 graphics card on Tech Report
ASUS RX 480 STRIX OC 8 GB on techPowerUp
Nvidia GeForce GTX 1080 & GTX 1070 Founders Edition on Anandtech

Cooling:
Raijintek Atlantis Series Custom Loop Water Cooling on eTeknix
AMD Wraith CPU Cooler on PC Perspective

PSU:
Corsair RM650x PSU on Toms Hardware
Silverstone ST80F-TI 800W PSU on JonnyGuru

Misc:
Turtle Beach Elite Pro Gaming Headset on eTeknix
Mi Air Purifier 2 on FunkyKit
Be Quiet! Silent Base 600 Midi Tower on NikKTech
Acer Predator XB1 XB271HU 144 Hz G-Sync Monitor on Legit Reviews
Synology DS416play Four-Bay Consumer NAS on TweakTown



All original content copyright James Rolfe.
All rights reserved. No reproduction allowed without written permission.
Interested in advertising on OCAU? Contact us for info.
Recent Content

Crucial BX200 SSD

ADATA SP550 240GB SSD

Lexar Jumpdrive M20i Flash Drive

Lexar Jumpdrive M20c Flash Drive

Thecus N5810PRO 5-Bay UPS NAS

Synology DS715

Ainol Mini PC