News Archives
Our news archive search is now powered by Google. You can search the main site or the guest-viewable forums. To search the entire forums, log in and use the forum search engine.

Search the main OCAU site with Google: Search OCAU Forums with Google:

View News : Last 7 Days, Last 14 Days, Last 30 Days.

View Monthly Archives.



Monday Afternoon Reviews (0 Comments) (link)
Monday, 24-April-2017 13:00:19 (GMT +10) - by Agg


Audio Visual:
Mad Catz F.R.E.Q.9 Wireless Surround Headset on NikKTech.
The Edifier S350DB Price, Specifications & Demo speakers on TechARP.

Input Etc:
Cherry MX Board 6.0 Keyboard on Modders-Inc.
GIGABYTE XM300 Gaming Mouse/XMP300 XTREME Gaming Mouse Pad on FunkyKit.

Video Cards:
MSI GTX 1080 Gaming X Plus 11 Gbps 8 GB on TechPowerUp.
PNY GTX 1070 XLR8 OC Gaming 8GB on eTeknix.
XFX RX 460 4GB Slim Single on OCClub.

Power Supply:
SilverStone ST45SF V3.0 450W on APHNetworks.
Seasonic PRIME Titanium 850W on APHNetworks.
Riotoro Onyx Series Power Supply on PCPerspective.

Misc:
Hidrate Spark 2.0 Bluetooth Smart Bottle on Tweaktown.
Phanteks Enthoo Evolv mATX Tempered Glass case on OCAholic.
MSI GT73VR Titan GTX 1070 SLI Gaming Laptop on eTeknix.
AMD Ryzen R5 1500X Quad-Core AM4 Processor on eTeknix.
Promise Technology Apollo Cloud 2TB on Tweaktown.



Thanks to mpot and Simon this week!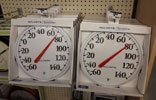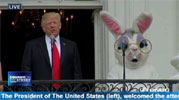 Friday Afternoon (2 Comments) (link)
Friday, 21-April-2017 14:37:49 (GMT +10) - by Agg


Hope you had a great Easter break! I was away playing in an inline hockey tournament, so thanks to aftahours and Rezin for keeping the news page moving. :)

People are reporting that RX 480s can be flashed to RX 580s - maybe. Essentially, this may allow you to bypass some artificial overclocking limitation with your graphics card, probably by increased voltages on different power states of the card. You should do this at your own risk, and remember, the only guaranteed way of getting an RX 580 is... you guessed it, buying an RX 580. However, this might also give you an extra performance boost, and free performance is always good, right? Discussion towards the end of this thread.

Tweaktown check out 5Gbit Ethernet on an ASRock board. Both of these ASRock motherboards carry one of the latest NBase-T controllers, the Aquantia AQC108. ASRock is the only vendor I know of that is offering 5Gbit networking to consumers, and they also made sure that these two motherboards offered three M.2 slots and extra storage options. Modern storage protocols and devices using NAND provide very high transfer speeds.

Competitive video gamers will be able to win medals at the 2022 Asian Games, thanks tired. The Olympic Council of Asia announced eSports, the name given to competitive video gaming, will be included as an official medal event in the 2022 competition in Hangzhou. In a statement the council said the inclusion of eSports reflected "the rapid development and popularity of this new form of sports participation among the youth".

Phoronix looked at RX 580 Linux performance, and also did some overclocking under Linux. Yesterday I posted the initial Radeon RX 580 Linux benchmarks while now with having more time with this "Polaris Evolved" card I've been able to try out a bit more, like the AMDGPU Linux overclocking support. Here are the ups and downs of overclocking the Radeon graphics card under Linux.

Ripley spotted free Starcraft. StarCraft and StarCraft: Brood War are now free.




Friday Afternoon Reviews (0 Comments) (link)
Friday, 21-April-2017 14:35:41 (GMT +10) - by Agg


Input Etc:
Cherry MX Board 6.0 Keyboard on Modders-Inc.
EpicGear's Defiant modular gaming keyboard on Tech Report.
Das Keyboard M50 Pro Gaming Mouse on NikKTech.
Roccat Kone EMP Gaming Mouse on BenchmarkReviews.
Creative Sound BlasterX Siege M04 Gaming Mouse on MadShrimps.

Motherboard & CPU:
ASUS RoG Crosshair VI Hero X370 Motherboard on eTeknix.
MSI TOMAHAWK B350 on Vortez.
ASRock Z270 Taichi on OCInside.

Video Cards:
Sapphire NITRO+ Radeon RX 580 Limited Edition on LegitReviews.
MSI GTX 1080 11Gbps Gaming X+ 8G on LanOC.
MSI GeForce GTX 1080 GAMING X PLUS 11 Gbps GDDR5X on Guru3D.
Sapphire Nitro+ Radeon RX 570 4GB on eTeknix.
GIGABYTE GeForce GTX 1060 Mini ITX OC 6GB on eTeknix.

Storage:
Intel Optane SSD DC P4800X 375GB on PCPerspective.
Plextor EX1 128GB USB 3.1 Portable SSD on Tweaktown.

Misc:
OBT Open Benchtable on PCPerspective.
HP Spectre x360 15 ultraportable on HotHardware.
iFi Audio nano iDSD LE DAC/amp on TechPowerUp.



Videocard:
XFX RX580 8GB GTS on LanOC
AMD Radeon RX 580 PowerColor Red Devil Golden Sample on HardOCP

Case:
Phanteks EVOLV MATX Micro-Tower Chassis on TweakTown
DAN Cases A4-SFX Crowdfunded Mini-ITX Case on PC Perspective
Phanteks Eclipse P400 Tempered Glass Edition Case on Hardware Asylum
Riotoro CR480 Gaming Case on Benchmark Reviews
In Win X-Frame 2.0 Limited Edition Open Air Case on TweakTown
Game Max Onyx RGB Tempered Glass Mid-Tower Chassis on eTeknix

Portable:
Lenovo ThinkPad X1 Carbon on Techspot
Samsung Galaxy S8 on PCWorld
Samsung Galaxy S8 And Galaxy S8+ on Hot Hardware
Tunai Clip (BT Audio) on ThinkComputers.org

Cooling:
Alphacool Eisbaer 280 AIO CPU Liquid Cooler on FunkyKit
Cooler Master MasterAir Pro 3 and 4 CPU Cooler on eTeknix
Phanteks Glacier 1080 GPU Waterblock on TechPowerUp

Misc:
ThunderX3 TGC20 Series Gaming Chair on NikKTech
Cougar Attack X3 RGB Gaming Keyboard on Vortez
Patriot Viper V370 RGB and V361 7.1 Virtual Surround Gaming Headset on FunkyKit
Ryzen 5 vs Intel Core i5 on PC World
Asus Prime X370-PRO AM4 Motherboard on eTeknix



Just under a year has passed since AMD released its Radeon RX 400-series graphics cards, and now the company is back with an improved 14-nm process at its disposal and a new series of Polaris GPUs fabricated on the new tech.

Radeon RX 580 and Radeon RX 570 graphics cards on Techreport
PowerColor Radeon Red Devil RX 580 8GB Golden Sample on OCC
AMD Radeon RX 500 Series on TechARP
Sapphire Nitro+ RX580 8GB LE on LanOC
Radeon RX 580 8GB on PC Perpsective
Sapphire Radeon RX 570 Pulse 4 GB on techPowerUp
Sapphire Radeon RX 580 Nitro+ on TweakTown
AMD Radeon RX 580 And RX 570 Mainstream GPU on Hot Hardware
PowerColor Red Devil RX 570 4GB on BabelTechReviews
PowerColor Red Devil Radeon RX 580 8GB Graphics Card on eTeknix
ASUS Radeon RX 580 STRIX on Guru3D
Sapphire Radeon RX 570 Nitro+ 4GB on Guru3D
MSI Radeon RX 580 Gaming X on Guru3D
Sapphire Nitro+ RX 580 8GB on Neoseeker
AMD Radeon RX 570 & RX 580 on Anandtech



CPU:
AMD Ryzen 7 1800X, 1700X & 1700 Processors on Techgage
AMD Ryzen 5 1500X Overclocked Benchmark Results At 4.2GHz on Legit Reviews

Mouse:
ASUS ROG Gladius II Gaming Mouse on Vortez
Topre Realforce RGB Keyboard (Seasonic) on Guru3D
Razer BlackWidow Chroma V2 Mechanical Gaming Keyboard on Madshrimps

Storage:
QNAP TVS-473 Network Attached Storage on APH Networks
Lexar JumpDrive S57 USB 3.0 Flash Drive on FunkyKit
Crucial MX300 525 GB M.2 SSD on OCInside

Motherboard:
BIOSTAR X370GT7 Motherboard on TweakTown
Asus Strix H270F Gaming on LanOC
BIOSTAR Z270GT8 Motherboard on TweakTown
MSI X370 Xpower Gaming Titanium AM4 Motherboard on Madshrimps
Gigabyte Z270X-Gaming 8 Motherboard on PC Perspective

Videocard:
MSI GS73 STEALTH PRO-009 (GTX 1050 Ti) on techPowerUp
Gigabyte Aorus GeForce GTX 1080 Ti 11GB on Hot Hardware

Audio:
Sennheiser PC 373D Gaming Headset on FunkyKit
EpicGear SonorouZ X Advanced Virtual 7.1 Gaming Headset on FunkyKit
Tt eSPORTS CRONOS Riing RGB 7.1 Gaming Headset on Legit Reviews

Misc:
UBOX 3 – IPTV Box on FunkyKit
Egreat A5 4k UHD Media Player on NikKTech
HTC U Ultra on Techspot
Autonomous SmartDesk 2 on ThinkComputers
Be quiet! Dark Base Pro 900 XL-ATX Mid-Tower on NikKTech
Coolermaster Masterliquid 240 All In One Liquid Cooler on Technoyard



All original content copyright James Rolfe.
All rights reserved. No reproduction allowed without written permission.
Interested in advertising on OCAU? Contact us for info.
Recent Content

Getting Started with Arduino

ADATA Ultimate SU800 256GB SSD

FSP Hydro 700W and Hydro G 850W PSUs

Crucial BX200 SSD

ADATA SP550 240GB SSD

Lexar Jumpdrive M20i Flash Drive

Lexar Jumpdrive M20c Flash Drive